Lansdowne On The Potomac, Leesburg VA Homes for Sale
View every home for sale in Lansdowne On The Potomac, Leesburg VA below. Sign up to create an account to receive new property email alerts, price change alerts, track your favorite properties & more!
If you like a home in Lansdowne On The Potomac, you can add it to your favorites, request more information or set up a showing.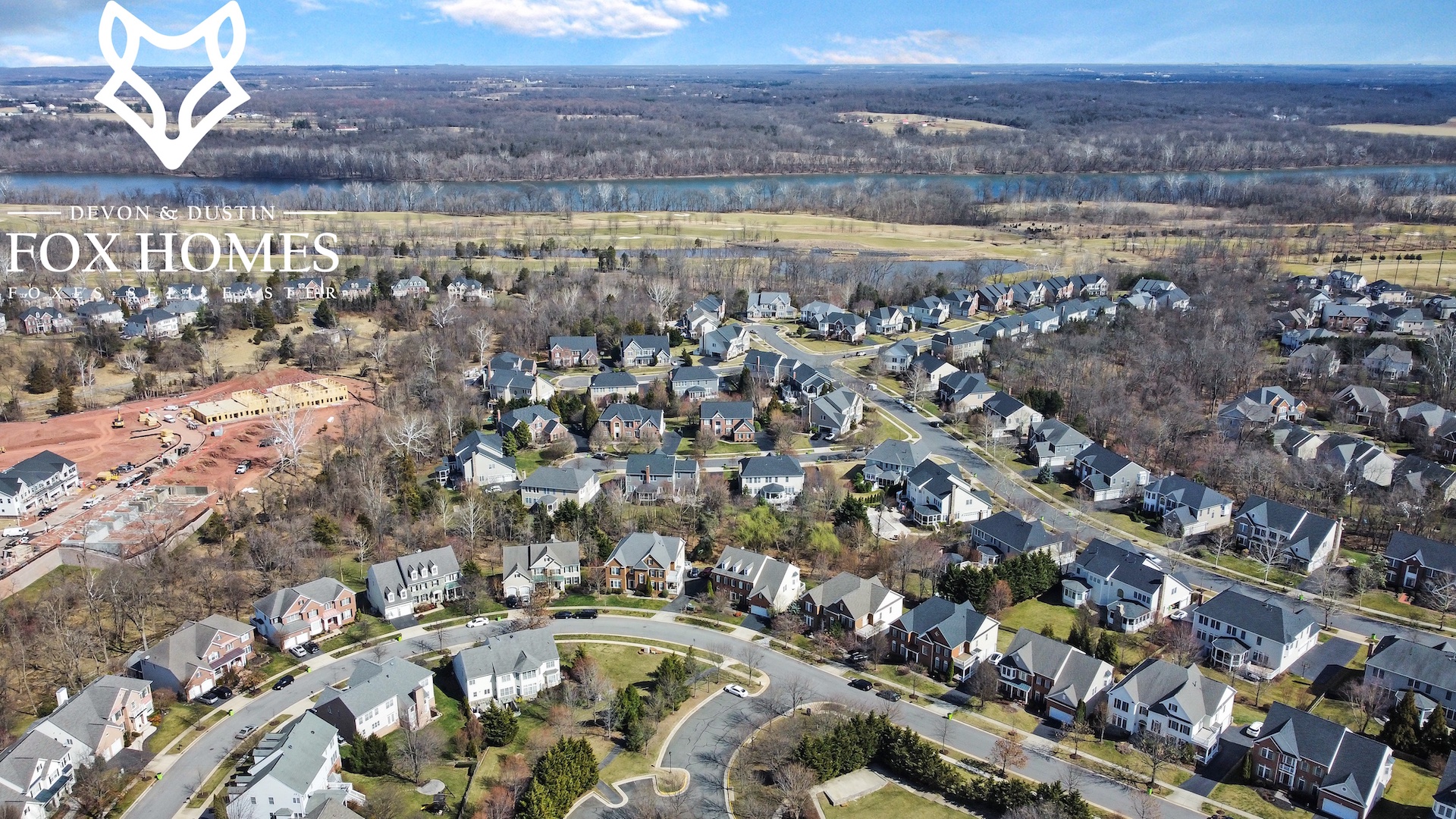 Lansdowne on the Potomac is a wonderful neighborhood that you may never want to leave. Lansdowne is a resort-style community surrounded by the perfect balance of open space, nature, and convenient amenities. Bounded by the Potomac River, Goose Creek, a 45-hole golf club, Inova Hospital, and Route 7, and with 3 top-notch public schools within the neighborhood, it is the ideal close-knit community to call home.
Featuring approximately 1450 traditional single-family homes and 700-plus larger townhomes and manor homes, Lansdowne is acclaimed for its manicured greenery, plentiful walkways, many parks and recreation opportunities. Approximately 25 miles west of Washington, DC, Lansdowne is a prized location for anyone, especially people who value community.
Lansdowne not only has an extensive trail network for running, bicycling or walking that connects to the Heritage Trail, Goose Creek and the Potomac River are right there for canoeing, kayaking or fishing. The community amenities are many, including a clubhouse, two large swimming pools, ample playgrounds, sports facilities, and community-run events throughout the year that ensure kids, adults, and pets feel welcome and at home in the neighborhood.
Lansdowne is a great place to raise a family. As a Lansdowne Realtor, Joy Muczko can help you find your dream home in the community.
Location
Lansdowne is conveniently located for work, recreation, and shopping, providing easy access to major highways, Dulles International Airport, and the capital of the United States, Washington D.C.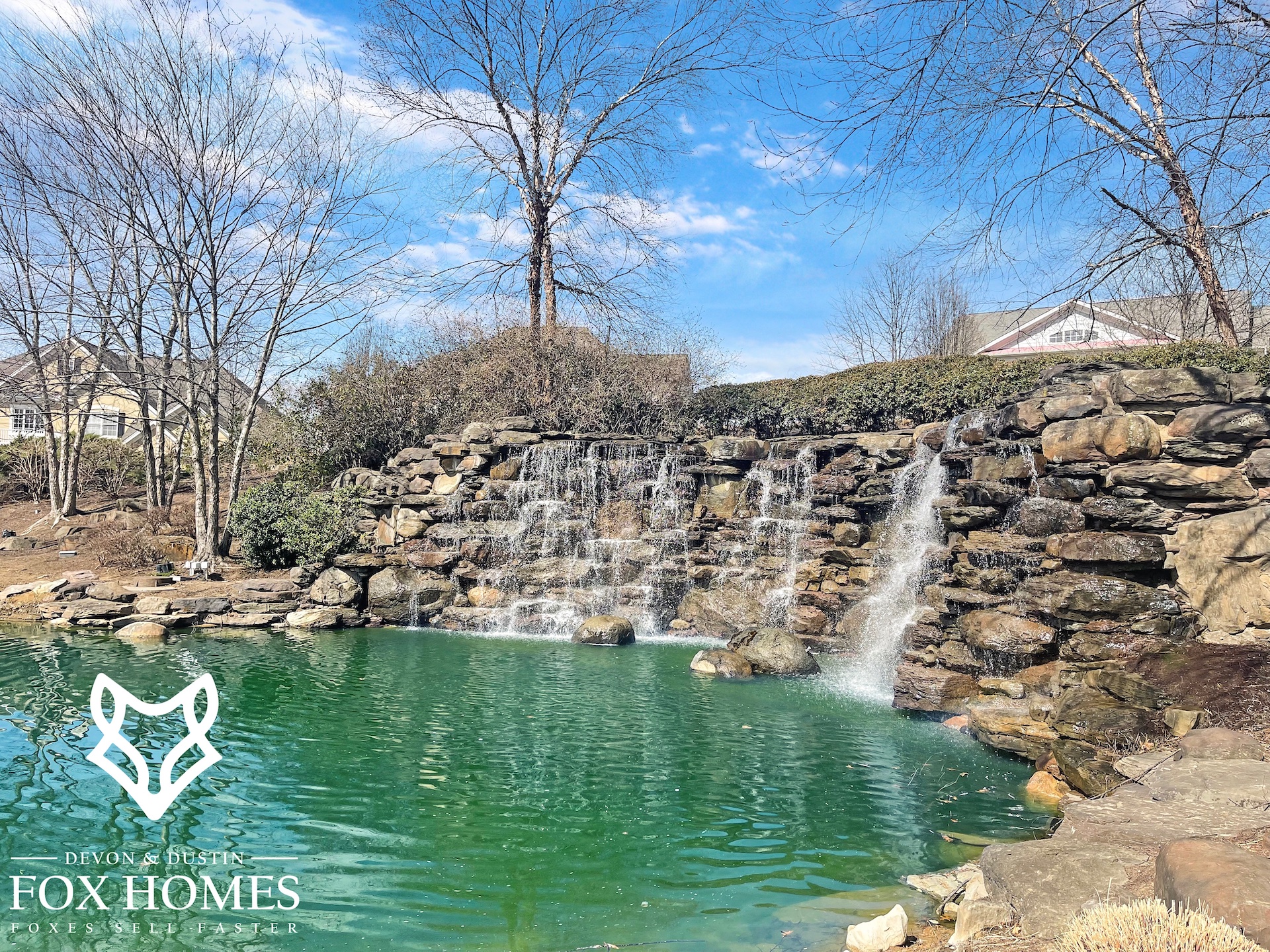 Lansdowne is in eastern Loudoun County, roughly 25 miles from DC and 5 miles from Leesburg, the Loudoun County seat and a vibrant and artsy city that feels like a small town.The neighborhood is convenient to Route 7, Route 15, and the Dulles Toll Road.
It is an ideal location for working individuals and families - outside the constant traffic inside the beltway, but close enough for a quick trip to The National Mall and world-class museums, or to the west to the pristine Shenandoah National Park.
It is bordered to the south by Route 7, to the north by the Potomac River, and to the east by the Lansdowne Resort and Lansdowne Golf Club. Goose Creek flows northward through the community to the Potomac River, between the River Creek golf course community to the north and Elizabeth Mills Riverfront Park to the south.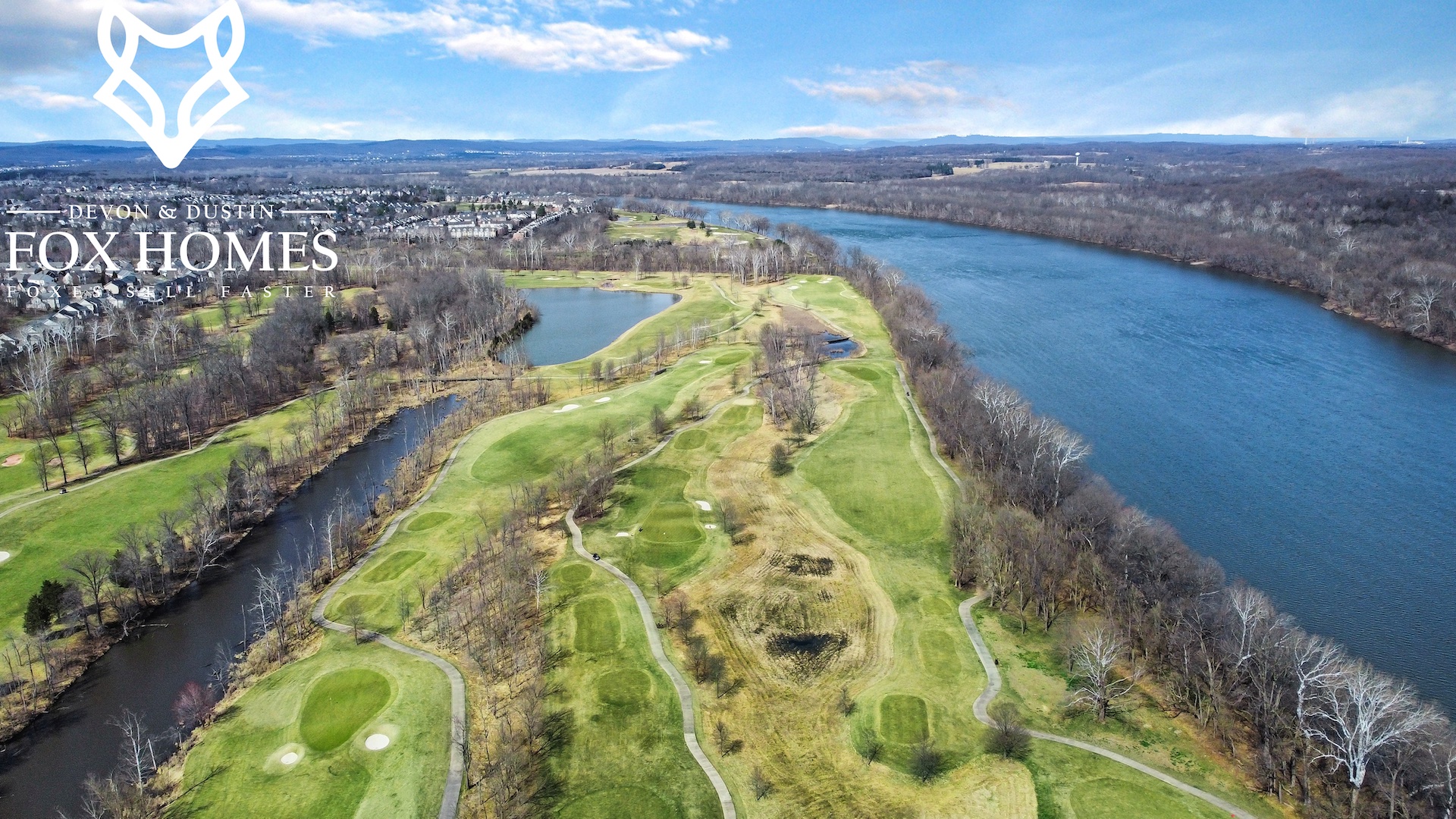 When you move to Lansdowne, you already know what the surrounding areas will become, because they are already there – water, golf, a premier Inova hospital and surrounding health care complexes, world-class K-12 public schools, and a vibrant town center. You may never want to leave.
Lansdowne is a great place to raise a family. As a Lansdowne Realtor, Joy Muczko can help you find your dream home in the community.
AMENITIES
About the Potomac Club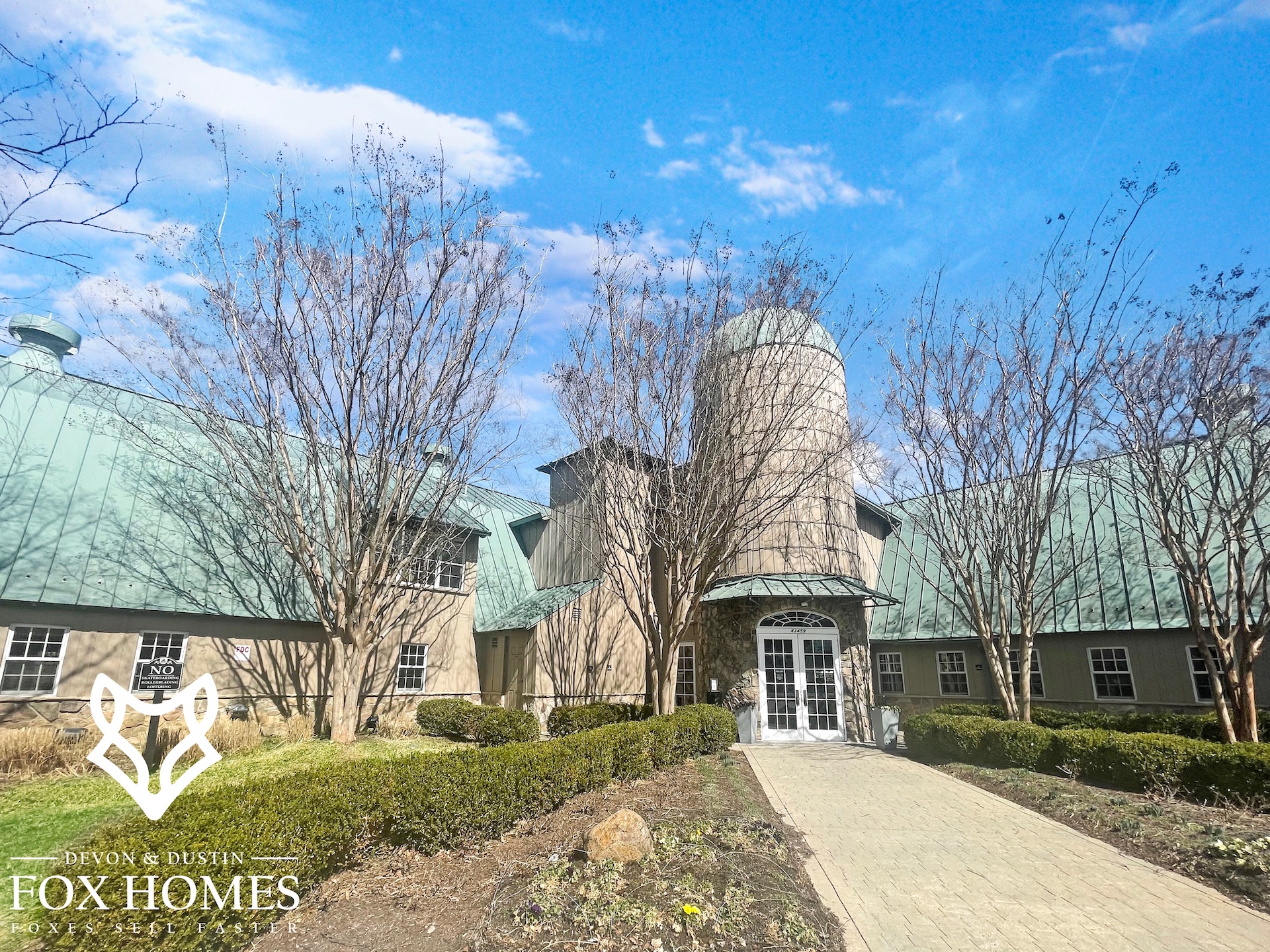 The 30,000 square foot Potomac Club complex, with its historic attached silo, is a centerpiece of the community. It is highly active and keeps the community together. Local events are held regularly to create a lovely social atmosphere, deep sense of community, and neighborhood unity.
The Potomac Club offers a number of amenities, free to residents, including:
25 meter indoor pool
Heated whirlpool
Locker rooms

Outdoor resort style pool
Fully-equipped Fitness Center
Aerobics/Yoga Room
Business center with computers
Meeting and Event rooms
A Ballroom available for homeowner use
Game room with television, billiards, Table tennis, ping pong, air hockey, foosball, and more
A tot-lot with great sightlines
An outdoor Amphitheatre with live music and other events
A Sand volleyball court
The Fitness Center is state-of-the-art, including:
Two Recumbent and Two upright Bikes

Six Treadmills and Six Ellipticals

A Stair Climber

Smith Machine, Leg Press Machine, and many more strength-training machines

Free Weights, both Barbells and Dumbbells

Stability Balls and Medicine Balls
Dog Park
In addition to the extensive paths and trails throughout the pedestrian-friendly neighborhood, with conveniently-placed and fully-supplied pet waste disposal receptacles, there is also a spacious and fenced dog park in the community so your four-legged family member can run and play with his or her buddies.
Tennis Courts and Pickleball Court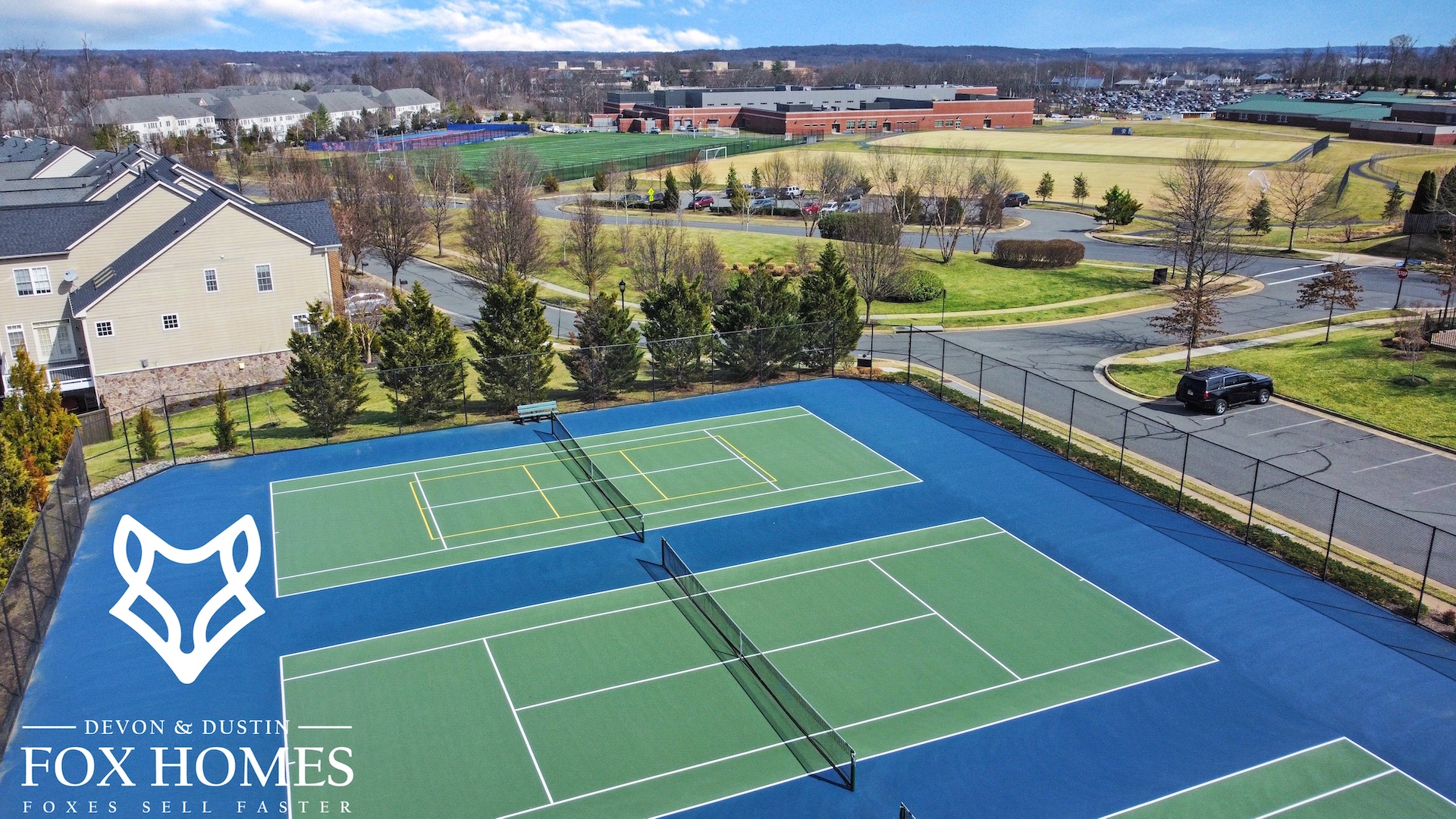 Lansdowne has three outdoor tennis courts, which recently underwent a complete renovation, and a pickleball court.
Pools
The Potomac Club 25-meter six-lane heated Indoor Pool is open year-round.
The Potomac Club's magnificent resort-style pool includes a baby pool, in-pool mushroom and bubble water fountains, beach-entry, and a sand volleyball court.
The Coton Club also provides a six-lane pool and a beach-entry baby pool. The Coton Club has helped developed thousands of young swimmers and is home to the award-winning Lansdowne Lightning Swim Team.
The Outdoor Pools are open daily Memorial Day weekend through Labor Day.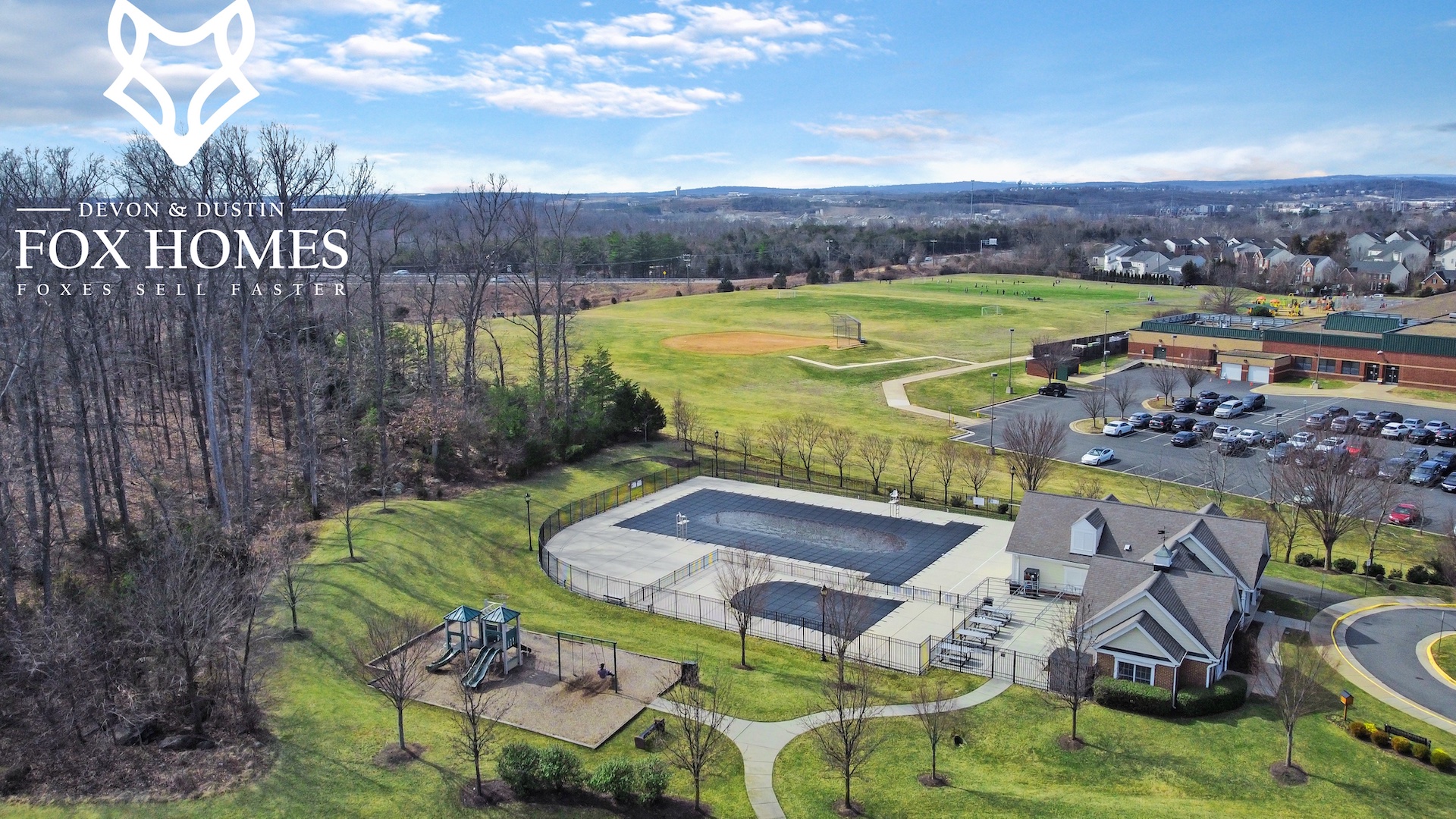 The Potomac Club, which is imbued with the history of the original Coton barn, has event space for your special event, business meeting, birthday party, or wedding reception. The building hosts meetings and private events for residents, offering spacious rooms and great facilities.
The Potomac Club includes a private setting conference room seats 10 to 12 people, a lower lounge for smaller parties (accommodates 16 people), and a Ballroom on the top floor for larger functions and business meetings.
The Club has a lovely kitchen, ample restrooms, a coatroom, and seating area with a fireplace for that special event. And room for dancing!
Gameroom
Residents can enjoy a game of pool, ping pong, foosball, or air hockey or chill out and watch TV while family members work out, swim, or play volleyball.
Tot Lots/Playgrounds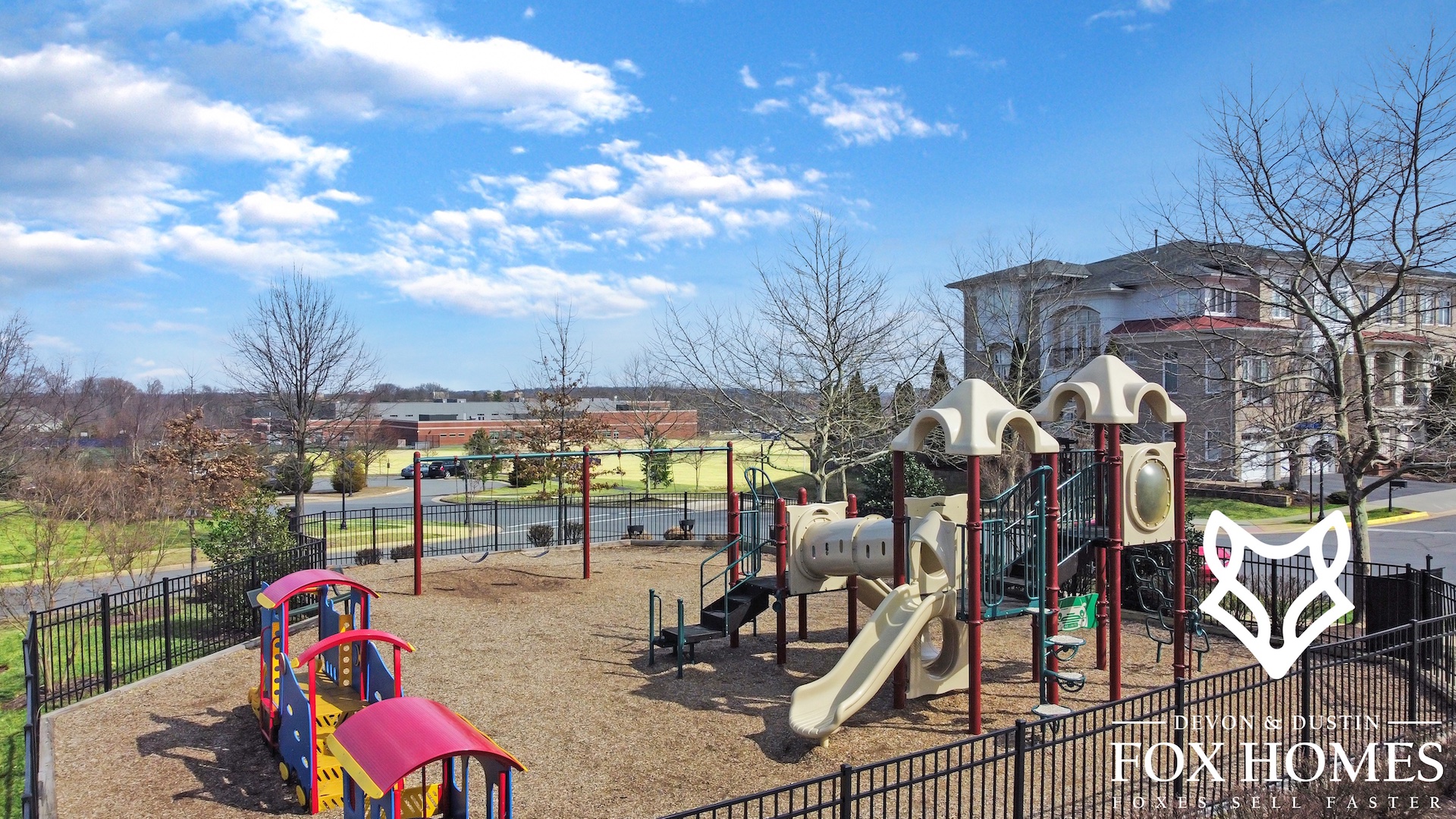 There are five tot lot parks spaced throughout Lansdowne, so that you always have one conveniently located nearby:
Potomac Club

Highlands Park

West Goose Creek

River Oaks

Coton Commons Club
These parks are appropriate for children of all ages. Two of the parks are being upgraded in 2022, with more to come. Features include:
One of the most popular structures, the Explorer Dome provides lots of fun and creative athletic play, with multiple nets, ropes, and balance play. Many kids can take part simultaneously and it is a beautiful piece of equipment.

New in 2022 is an expansion of the playground space to a Double Zipline, for fun and adventure.

The parks feature a variety of swings, including traditional swings, infant swings, parent and child swings, and basket swings.

And of course, the traditional tower play structures, slides and climbing features kids love.

These parks also provide ample space for free play, games, sports and chilling with your doge.
If you have a family and would like to be close to one of the playgrounds, or parks, make sure to ask your Lansdowne Realtor, Joy Muczko, at Fox Homes for the best listings.
Broadband
Comcast's fiber-optics based 300 Mbps internet service, along with a video package and Xfinity hotspots, are included in the monthly HOA dues.
Kayak, Canoe, Fishing, Hiking Trails
In Lansdowne, while you have all the convenience of its central location in Loudoun County, you are steps away from being Surrounded by Nature.
The Potomac River and Goose Creek – both significant bodies of water – are accessible within the neighborhood, and so is the Potomac Heritage Scenic Trail.
Lansdowne provides outdoor enthusiasts, water lovers, and fitness addicts a place to fish, canoe and kayak.
You can reach the water from both the Elizabeth Mills Riverfront Park and the Kephart Bridge Landing within the neighborhood.
There are several miles of hiking trails – including all along the waterways - for a peaceful walk, a hard run, or a mountain bike excursion.
Lansdowne is a great place to raise a family. As a Lansdowne Realtor, Joy Muczko can help you find your dream home in the community.
Schools
The quality of public schools in Loudoun County in Northern Virginia is recognized nationally. Students in Lansdowne attend Loudoun County Public Schools, ranked with the best in Virginia and nationally.
The Lansdowne on the Potomac neighborhood offers an elementary school, middle school, and high school within its boundaries, and within walking distance for residents.
Located within the Lansdowne community are Seldens Landing Elementary School, Belmont Ridge Middle School, and Riverside High School.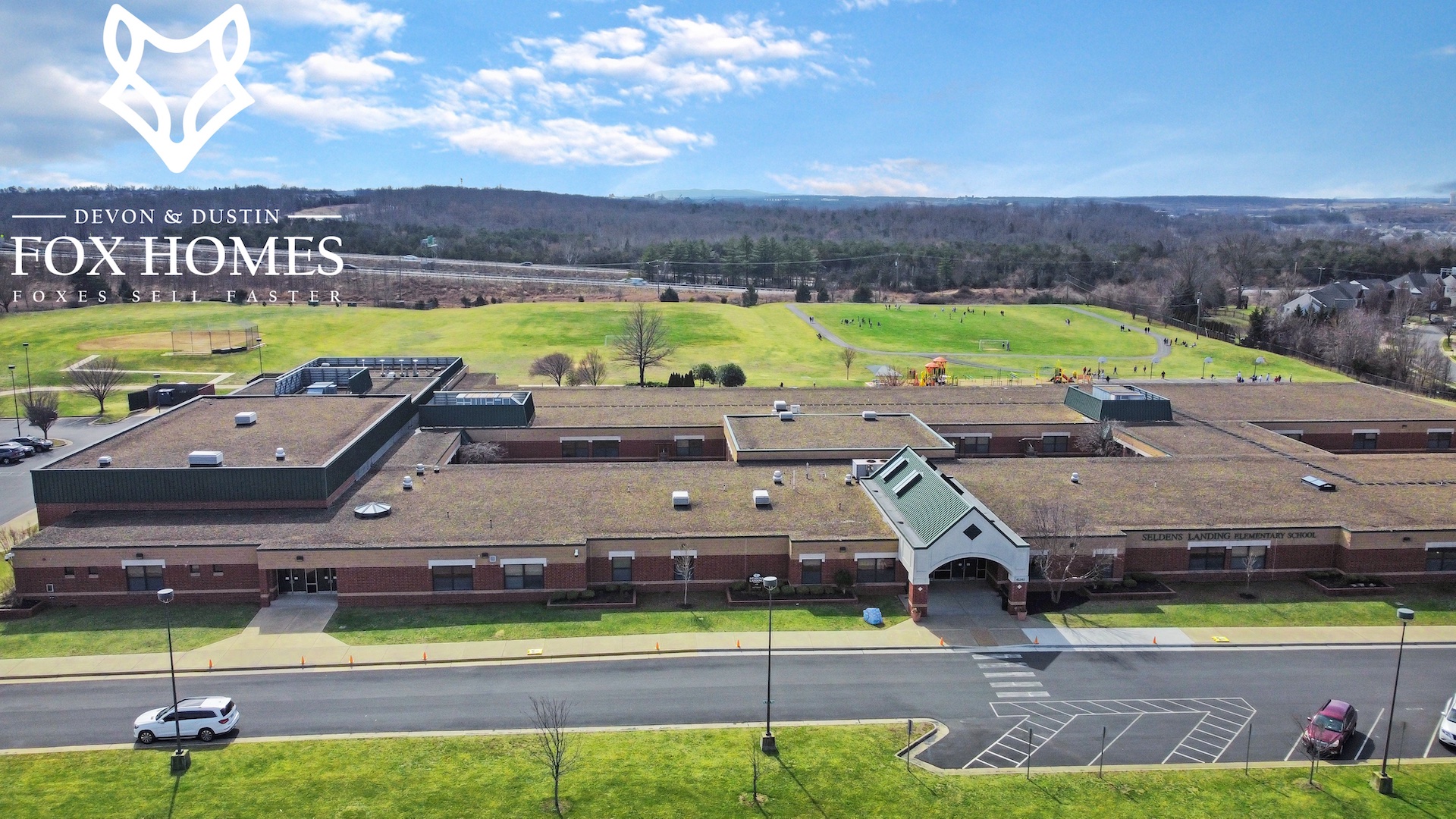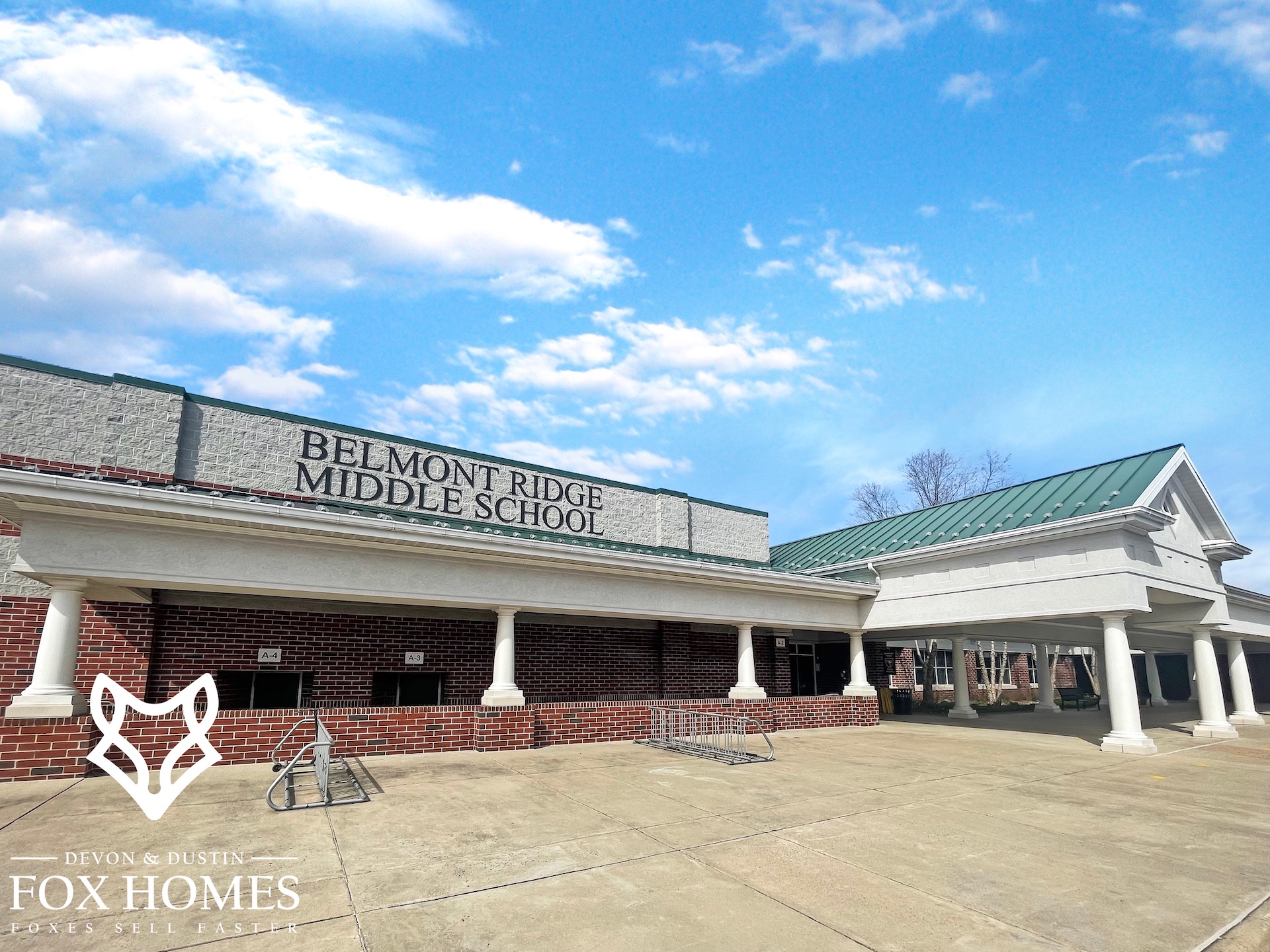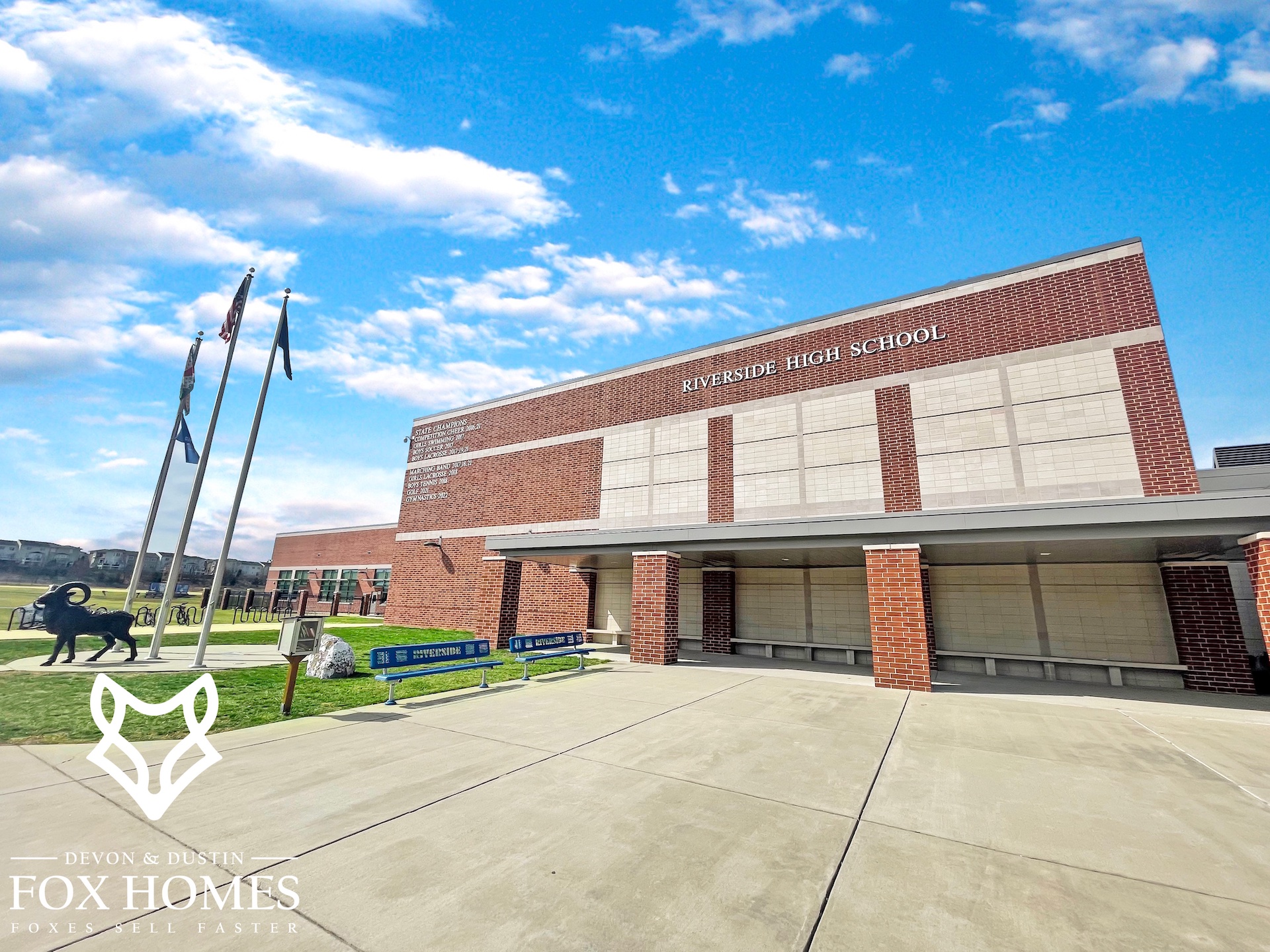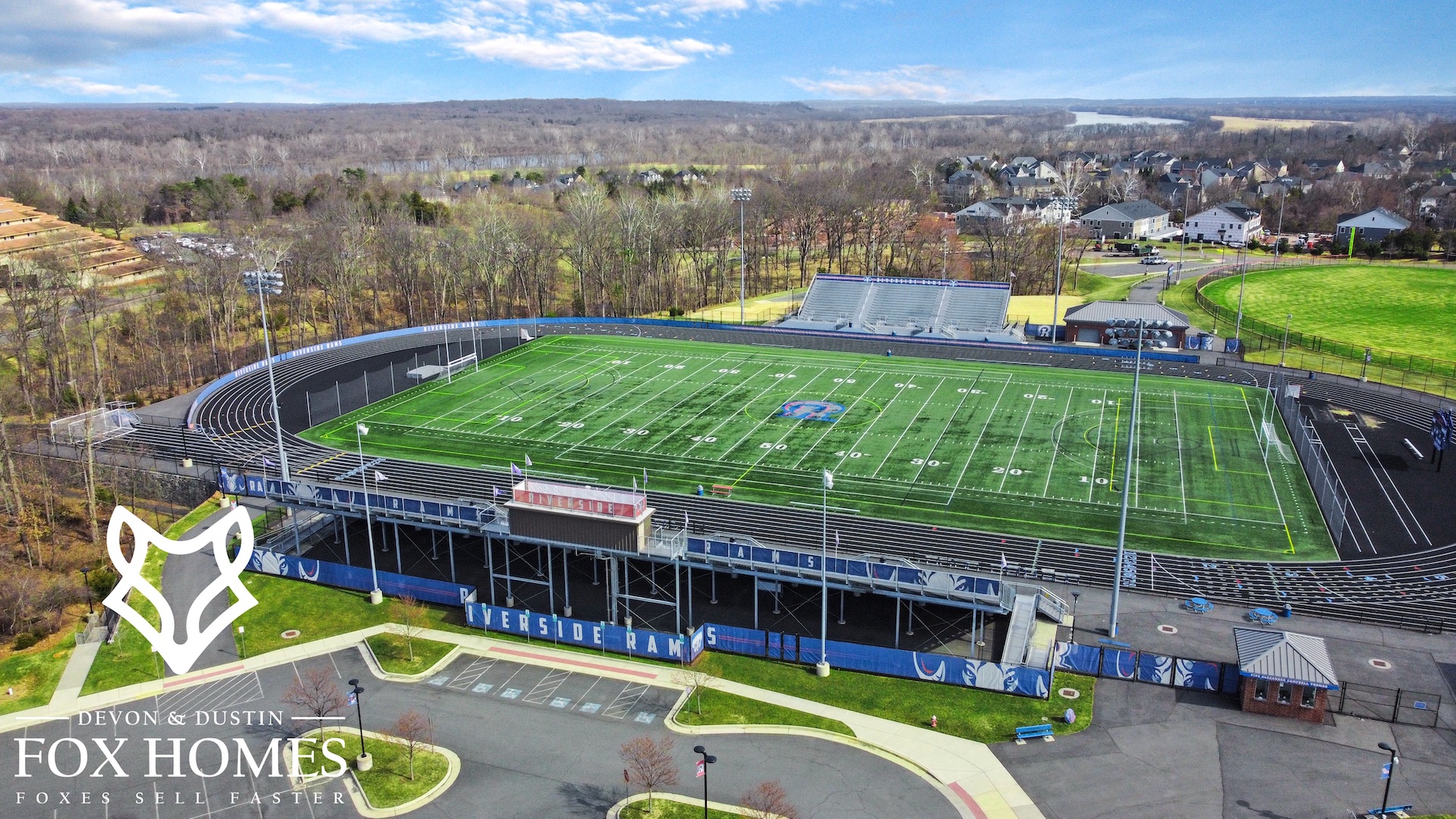 There are also a number of excellent private schools nearby.
Colleges
Lansdowne is close to a number of options for higher education, including George Washington University's Loudoun campus, Patrick Henry College, Northern Virginia Community College and Strayer University.
Lansdowne is a great place to raise a family. As a Lansdowne Realtor, Joy Muczko can help you find your dream home in the community.
LANSDOWNE RESORT
Lansdowne already feels like you are living at a resort. The luxurious Lansdowne Resort bordering the neighborhood emphasizes that sense of tranquility.
Having an internationally-acclaimed resort as your neighbor definitely has its advantages.
Spa - You can indulge yourself at their world-class spa, with a wide variety of options for well-being from massages to facials.
Restaurants - And when you're done, you can dine at one of their varied restaurants or have a night-cap at their sophisticated bar, and then wake up the next morning to visit for a sumptuous Sunday Brunch.
Golf - And, of course, you can take in a round of golf at one of the Resort's beautiful golf course. The Golf Club has 45 holes, making it one of the premier golf clubs in the Washington Metro area.
Renowned architect Robert Trent Jones designed the 18-hole parkland RTJ II course, which is set along the Potomac River with splendid views of the Virginia countryside. The well-designed course has tees for every skill level, and provides a variety of experiences, with changes of elevation, risk/reward options, and complex greens.
Hall of Fame Golfer and architect Greg Norman designed the 18-hole Norman course, which is one of his Signature courses. The Norman course was designed with a "least disturbance approach" to maintain the beauty of the lowlands abutting the Potomac River and Goose Creek. Play it and you will understand why Norman declared the four closing holes the "hardest mile in golf" (1760 yards).
And when you want a quicker or more casual round, the Shark Bite, also designed by Greg Norman, is a 9-hole executive course that includes 5 accessible par-4s and 4 par-3s in a natural park-like setting.
Finally, the Golf Club offers two driving ranges, 3 practice putting greens, a short-game facility, and a championship junior golf program.
SHOPPING AND RESTAURANTS
There are numerous shops and restaurants close to Lansdowne.
Lansdowne Town Center
The Town Center is designed with homes, shops and restaurants all together in a town-like setting. The Town Center features all the necessary conveniences including a grocery store, pharmacy, fueling station, Starbucks, Chik-Fil-A, and a wide variety of small boutique shops, stores and service providers and a cosmopolitan mix of restaurants.
The Belmont Shopping Plaza, Ashbrook Commons, Wegmans Plaza, and One Loudoun are also close by.
Perfect for shopping, dining, and more!
COMMUNITY EVENTS
Lansdowne on the Potomac has a strong sense of community and a tradition of volunteerism. This is evident in the activities and events, which promote people coming together. There are many opportunities for common ground and social interaction with neighbors. The feeling of an inclusive, neighborly community where people greet each other on the street and look out for their neighbors is one of the great benefits of living in Lansdowne.
Lansdowne on the Potomac is also a community committed to having numerous events and activities throughout the year to ensure everyone that wants to feels included and involved. Indeed, not many communities take as much pride in making their events family-friendly and pet-friendly.
In the past, their most popular events have been:
Summer Concert Series – Live music is offered in the Potomac Club Ampitheatre throughout the summer. Individuals, couples and families bring their lawn chairs, blankets and refreshments and enjoy great music together on Friday evenings.

Lansdowne Annual Dog Swim at the Potomac Club Pool
Fall Festival
Holiday Festivity Christmas Event
Annual Egg Hunt
Fourth of July celebration
Turkey Trot 5K, which is a certified event.
World-Class Medical Care
Inova Loudoun Hospital borders the neighborhood on the Lansdowne side of Route 7. It is an award-winning, nationally recognized, advanced community hospital. It won Top Hospital 2021 from the Leap Frog Group, was recognized as one of US News & World Report Best Regional Hospitals in the Washington Metro area in seven different types of care for 2021-2022, and a US News & World Report Best Hospital for Neurology and Neurosurgery, 2021-2022.
Inova Loudoun Hospital has the only designated trauma center in Loudoun County, along with the only pediatric emergency room, Neo-natal Intensive Care Unit, and hospital birth center.
The emergency room operates 24/7 and only minutes away.
In addition to the hospital, Lansdowne is bordered by dozens of health care providers of every specialty, providing multiple options to choose from, both in terms of medical doctors, mental health professionals, and other medical experts, like physical therapists.
LOUDOUN COUNTY
Established in 1757, Loudoun County sits at the base of the Blue Ridge Mountains just west of Washington D.C. This unique, beautiful region is a rich balance of history, legendary equestrian heritage, vineyards and farms and one of the nation's foremost technology corridors, tremendous education opportunities and modern convenience.
Loudoun County is rich in history. During the Civil War, Union and Confederate armies battled across the county, including the Battle of Ball's Bluff where the Confederate army pushed the Union troops into the Potomac River in defeat. Today, residents can visit the site of the battle and national cemetery at the Ball's Bluff Regional Park.
Loudoun County is still horse country. Indeed, Loudoun has the largest population of horses in Virginia and the third largest in the country, from small paddocks in the more densified eastern part of the county to the large ranches draping the rolling western landscape of the county.
And you don't have to own or ride a horse to enjoy the many steeplechase races that are run during the Spring and Fall at Morven Park and Oatlands Plantation.
Loudoun County is the state's leading producer of wine with over 40 vineyards and 20 craft breweries.
Many of the wineries offer guided tours and hold special events. You can spend a many a day, or even just a lovely afternoon, enjoying the scenic countryside and visiting the wineries throughout the county.
Loudoun remains one of the hottest areas in the country, with many national and international companies making their home here. From major technology companies to large government contractors to small small high-tech start-up companies, Loudoun County is a growth and innovation engine. .
Loudoun offers something for everyone - abundant career opportunities, endless amenities, cultural institutions, and a scenic countryside.
Lansdowne is a great place to raise a family. As a Lansdowne Realtor, Joy Muczko can help you find your dream home in the community.
Considering buying a home in Lansdowne on the Potomac? Try our Dave Ramsey mortgage calculator to work out exactly what your dream home will cost you in this community.
Included below are homes for sale in Lansdowne. If you would like more information on any of these Lansdowne real estate listings, just click the "Request More Information" button when viewing the details of that property. We can provide you with disclosures, past sales history, dates and prices of homes recently sold nearby, and more.
And, if you haven't already, be sure to register for a free account so that you can receive email alerts whenever new Lansdowne listings come on the market.
Lansdowne On The Potomac Homes For Sale
September 21, 2023
$1,085,000
Med. List Price
The information being provided by Bright MLS is for the consumer's personal, non-commercial use and may not be used for any purpose other than to identify prospective properties consumer may be interested in purchasing. Any information relating to real estate for sale referenced on this web site comes from the Internet Data Exchange (IDX) program of the Bright MLS. Devon & Dustin Fox Homes is not a Multiple Listing Service (MLS), nor does it offer MLS access. This website is a service of Devon & Dustin Fox Homes, a broker participant of Bright MLS. This web site may reference real estate listing(s) held by a brokerage firm other than the broker and/or agent who owns this web site.

The accuracy of all information, regardless of source, including but not limited to open house information, square footages and lot sizes, is deemed reliable but not guaranteed and should be personally verified through personal inspection by and/or with the appropriate professionals. The data contained herein is copyrighted by Bright MLS and is protected by all applicable copyright laws. Any unauthorized dissemination of this information is in violation of copyright laws and is strictly prohibited.

Copyright 2023 Bright MLS. All rights reserved.
Looking to buy a home in Leesburg?
Let us do the heavy lifting & find the perfect home for you. Just fill out the form below and we will be in touch shortly!
Rather speak with a local Lansdowne On The Potomac, Leesburg real estate agent on the phone instead? Give us a call at
(703) 927-1461
for a free consultation. We look forward to helping you find the perfect home!