Mortgage Pre-Approval
One of the first steps in the home buying process is to consult with a mortgage lender about your financing options.
When you know what you can afford, you can focus your home search and make your move more quickly when you find the property you want.
Contact our preferred and trusted lender Rhea Rai with Ameris Bank to start the process. You can reach her immediately at 571-224-7283.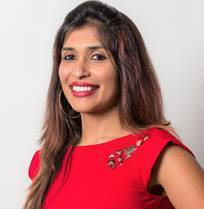 A little bit about her, she is an Assistant Vice President /Senior Loan officer with Ameris Bank Mortgage services. She has been originating mortgages for over 20 years and holds 40 state licenses to originate. She has lots of expertise and experience with unique client situations and has done all types of programs. Her goal is to build great realtor partners so we work as a team and the customer feels very secure and supported during the transaction and has a great experience.
Ameris Bank Mortgage Services is backed by Ameris Bank, a strong and stable 21-billion-dollar community bank with over a 47-year history built on relationship banking. Ameris used to be Fidelity Corp mortgage and they bought Fidelity in 2019. They are a direct Fannie/ Freddie/FHA/VA/USDA/Jumbo/Portfolio Non-QM lender so they have every product out there. Because it's a community lender, it's a smaller mortgage company feel, very service oriented, but it's actually pretty large due to the fact that they service our own loans which customers really like. They know where they need to make their payment, who to contact if any issue, and the fact that their mortgage is not getting sold anywhere.
All of their underwriting is in-house in their Fairfax and Falls Church locations. They don't need to broker deals to any outside lenders which makes the process much smoother and faster. They typically close loans as soon as 2-weeks inclusive of the 7-days appraisal turn time. They have their own appraisal management company with one of the best panel appraisers in the Northern VA area.
They just started their Ameris Grant which is amazing and is so helpful to so many clients!! It's for First time buyers, anyone under $112K annual income can qualify for $12,500 towards their closing costs and down payment.
Here's her Zillow page with over 230+ 5-star reviews!