8 Tips On How To Increase Your Home's Value
Posted by Devon and Dustin Fox on Friday, November 18, 2022 at 2:58:34 AM
By Devon and Dustin Fox / November 18, 2022
Comment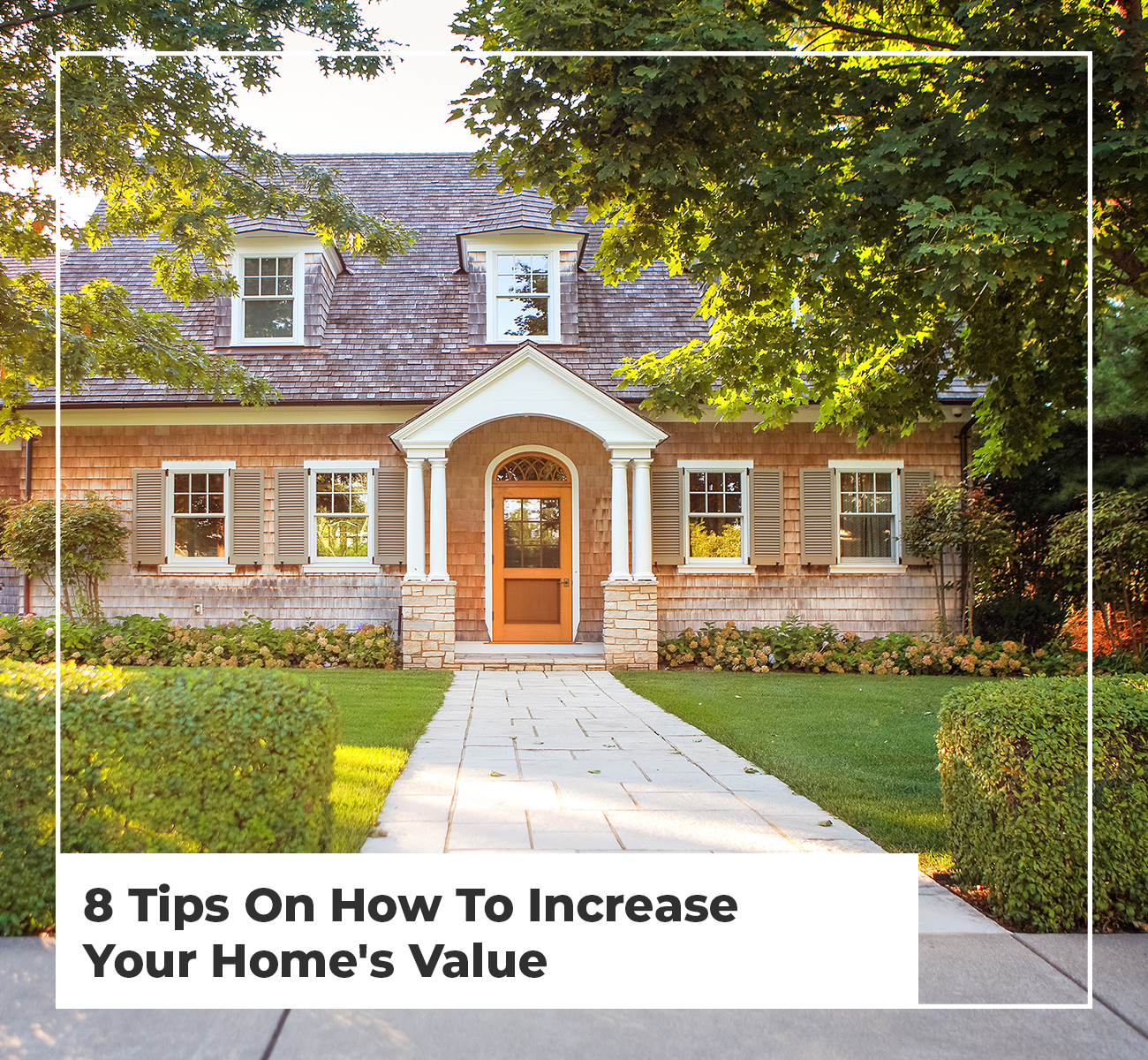 If you're thinking about selling your home, you might be wondering what you can do to ensure it is selling for the best price possible. Luckily, there are plenty of great tricks that you can use to add some value to your home and increase the number of people willing to buy it. If you need some home, have a look at this great article to see 8 tips on how to increase the value of your home.
Tips To Increase Your Home's Value
Getting a significant sale price isn't just about adding things to your home. If you want to get a good bidding war going over your home, then you want a large pool of potential buyers that are dying to move into your home right away. These great tips will show you how to add value while appealing to the largest number of buyers, so you can make sure your home is one of the hottest on the market.
1) Start With Landscaping
You should start outdoors by getting your yard in order so that you can make sure your home is going to be the main focus. Nobody will see your gorgeous house if they are looking at a bunch of fallen branches and dead shrubs. Take some time to clean your yard well by removing all the major debris, plucking out those dead plants, and giving your yard a good mow.
If you want to step it up a bit, you should consider hiring a local landscaping company to come in and work their magic on your yard. These experts have a great idea of what needs to be done to make your yard look brand new. A landscaped yard can add up to 20% extra to your home's value if it is done correctly, so hiring a landscaper is the best way to go.
2) Color Your Home
If you have ever considered painting the exterior of your home, now is one of the best times to do it. A new coat of paint can make the house look much brighter than the others on the street, and it will make the home look much fresher than it actually is. You can choose to repaint the home with the original color to brighten it up, or switch to an entirely new color to make it stand out.
Many real estate agents swear by the "front door" trick when it comes to doing exterior renovations. Painting your front door a fun color can help you in so many ways that you might not even think of. It gives the buyers a memorable attachment to the home ("the house with the red door"), and it gives you a color to base other accents on. Try adding some flowers to your front yard that match your door color to provide the front of your home with a cohesive look.
3) Deep Clean Your Interior
Now that we've taken care of everything outside the front of your home, let's start talking about the interior. Whether you're doing an open house or just photos, you need to make sure your home is nice and clean. This should be a few steps above your regular cleaning routine, so make a list of all the things that don't get cleaned all the time, like carpets, windows, and cabinet tops.
If you want to make sure your home is as clean as possible, consider hiring a professional cleaning company to come and clean the house for you. These companies have the supplies and knowledge to clean the most stubborn areas of your home. It's also great to have a set of fresh eyes to clean all the areas that you might be missing from your regular cleaning routine.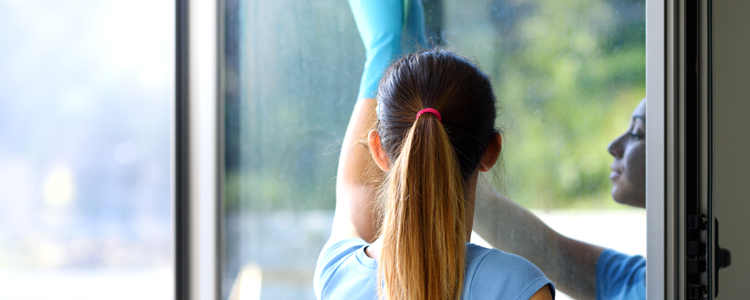 4) Consider Staging
At this point, your home should be cleaned, and your yard should be in tip-top shape, so what else is left? Staging your home is one of the easiest ways to increase the value of your home when it goes to market. Staged homes often get about 5-15% more for their final sale price, and they typically sell about 40% faster than their non-staged counterparts.
A professional stager will typically charge by the size of your home and how long you need it staged for, but this initial investment will give you a great return. If you don't want to move out all of your furniture, look into getting your home digitally staged. A professional editor can use photos of empty rooms in your home and alter them to include furniture and paint colors so that you can post them in your listing. This is an excellent idea for anyone who is choosing not to do an open house, and it's an easy way to make your home "look" amazing.
5) Fix Any Issues
If you have any DIYs around your home that never actually got finished or places in your home that just require a minor repair (like a cracked window or a sticky doorknob), then you should make sure you get them fixed before you list the home. People are more attracted to homes that are move-in ready, and they are less likely to offer above asking if they can see repairs that need to be made.
If your home is move-in ready, a buyer is more likely to pay whatever they need to get in as quickly as they can. Many people move from different states or cities for work, which means they don't have time to do any repairs. They are more likely to choose your home over something that will need to be constantly fixed, so getting the home ready is a great way to get a wider buyer pool.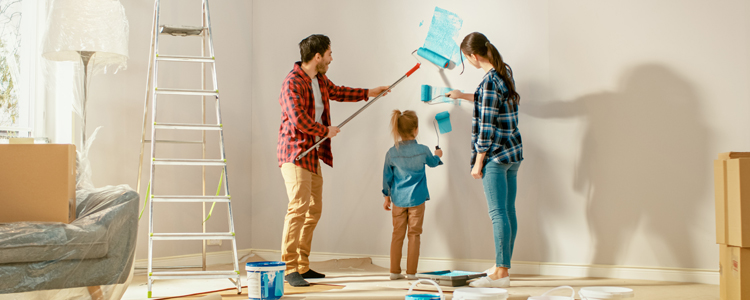 6) Make Some Smart Upgrades
One of the quickest and easiest ways to add a modern touch to your home is by adding some "smart home" upgrades. These upgrades are often simple to install, and many people have started to seek out homes that have them. Smart home upgrades make things easier to control and easier to automate, and they are typically more energy efficient than their older options.
You can upgrade your lighting system by using smart light bulbs that can be easily controlled via Wi-Fi. You can also upgrade your HVAC system, irrigation system, or outdoor lighting system to a smart system that allows you to control it from your phone. This is ideal for anyone who is concerned about energy consumption, and it's perfect for those who are into tech.
7) Revamp Your Kitchen or Bathroom
If you want to make an impact while increasing the value of your home, do some work on your kitchen or bathroom and make some modern upgrades. Replacing things like faucets, hardware, and paint color is a great way to give the space a fresh new look with minimal effort. If you want to make the space look brand new, you can consider doing a bit more work, but keep in mind that some of these projects will require quite a bit of time, so you should only commit to them if you aren't selling for a while.
Consider replacing the flooring, large fixtures (like sinks or toilets), or tiles if you have the time and money to do so. These areas will likely require a bit more work, but buyers love to hear about new upgrades that have been made to these two rooms. If you don't want to follow any design trends, stick with a neutral color palette or design scheme (no bold colors or wild patterns!) so that you entice as many buyers as possible.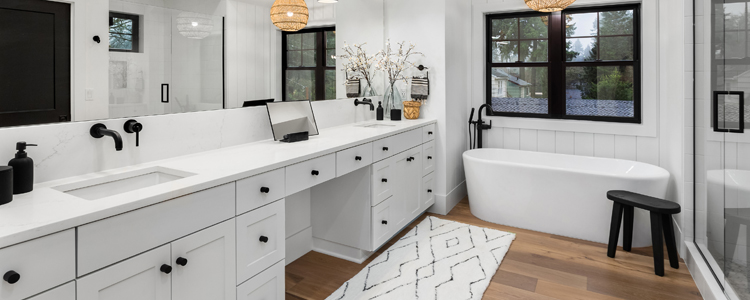 8) Make a Backyard Oasis
The last few years have made people start caring about spending some time in their yard, so make sure you are cleaning up the backyard along with the front. Tidy up any areas that have gotten out of hand, and make sure you add some extra lighting to the space. People have started to spend more and more time outside in the evening hours, and they will be very enticed by an excellent lighting setup, especially one that is energy efficient or one that is Wi-Fi enabled.
If you don't spend much time back there, consider adding some simple furniture to the area to create a space. A simple set of metal chairs and a small table can create the illusion of an outdoor breakfast nook, and a simple porch swing can make people envision swinging their summer nights away. Creating a space for people to enjoy in the backyard is a fantastic way to make sure you are bringing in buyers.
There are so many amazing tips and tricks that you can use to add value to your home with minimal effort and limited funds. Set aside some time and money before you sell to make sure you can accomplish as many of these as possible. Selling your home can be difficult, but it's easy when you know that you are going to be selling it for the best price possible.