Client Testimonials and Customer Reviews - Best Centreville Realtor Near Me
Working together as Fox Homes Realtors, we are very thankful for our loyal and new clients. Our business is all about close relationships built on trust. We've helped over 100+ families in Centreville, McLean, Oakton, Vienna and surrounds, sell their property or find their dream home. A great outcome is what we want for each of our clients. Great service and happy clients are what we strive for as Real Estate Experts!

We're rated 5 / 5 Stars based on over 100 Customer Reviews! Here's why our clients say we're the best realtors in Centreville, VA:
"I had the pleasure to work with Dustin and Devon. They are very knowledgeable and professional. Dustin was able to bring a lot of showings to the house with his social media marketing strategies."
"I can honestly say that having such a thorough and supportive Centreville Realtor made my experience being a first-time homebuyer much less stressful"
"Dustin and Devon were simply amazing at helping me find my perfect first home! Being a first-time home buyer can be a very overwhelming and stressful process, but Dustin was there every step of the way."
"Within a matter of days, Dustin had professional photos and video created, leveraged the full strength of social media to test the marketability and sales price, drive interest in the property, and prepare for the first open house."
"Experienced, knowledgeable, professional with a high level of customer service.
Experts in the Centreville area."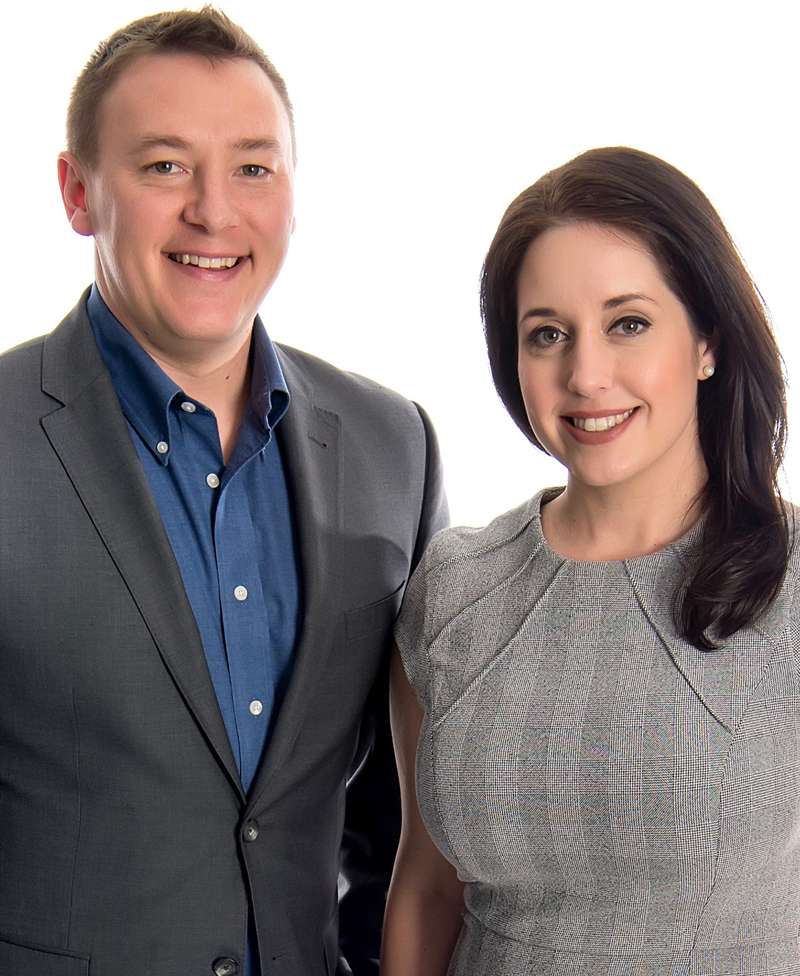 .
Looking for the "Best Realtor Near Me" in Centreville VA - Look no further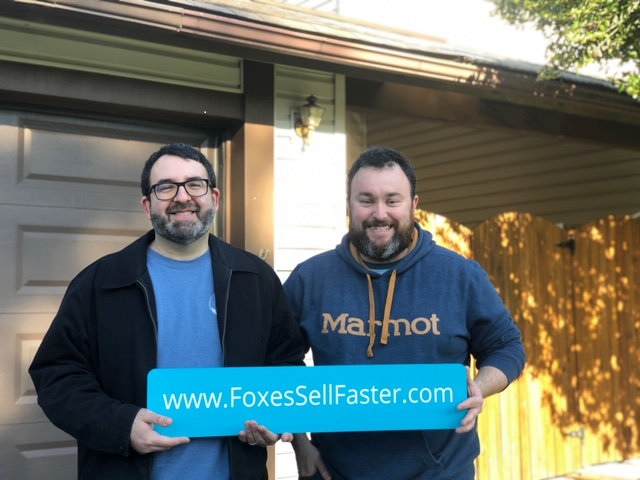 Devon and Dustin are an amazing team! As a result of their tireless efforts and wonderful partnerships, they sold our house in one weekend for $20k over asking price and we get free rent-back for 4 months!


We were very impressed by their knowledge of the local housing market and their use of social media to advertise our property, especially their use of "split testing" to identify the headlines that worked best for our property.

We listed on a Friday and this media blitz resulted in over 60 groups coming to our Sunday open house, resulting in 8 offers by Monday!
They also took wonderful care of us throughout the process. For example, anticipating many showings and because we had two dogs, they put us up in a cabin over the weekend.

I would not hesitate to recommend Devon and Dustin to anyone!
Enrique Baez


My daughter and I bought a house together and I sold my townhouse at the same time. The best decision that we ever made was reaching out to Dustin Fox to show us the house that we thought looked like "home" the first time that my daughter, granddaughter, and I saw it.

Dustin was always available and always responsive to all emails and phone calls. Absolutely incredible customer service! On the rare occasion that Dustin wasn't available, Devon was ... what a team!

Dustin was extremely helpful in figuring out how to negotiate with the owners of the house that we bought and in helping me to get my townhouse on the market. Dustin helped me to find all the contractors that I needed to put my house on the market ... all of them did great work and were reasonably priced.

The house went on the market on a Friday and by the following weekend, I had an offer that slightly exceeded my original asking price. Both Dustin and Devon are very pleasant to work with ... always smiling and always ready to answer any question, no matter how simple or complex. I am sure that you will love working with them as much as we did ... and if you do, I hope that you love your new home as much as we love our new home.
Sue Horowitz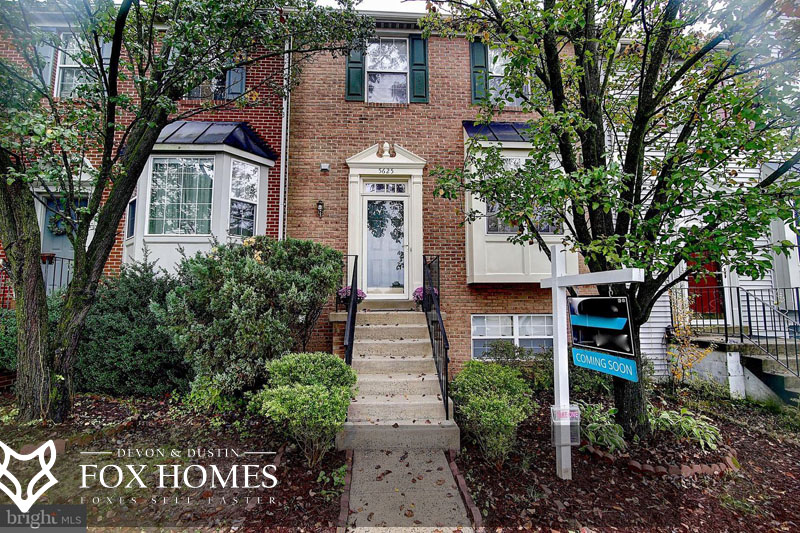 I had the pleasure to work with Dustin and Devon. They are very knowledgeable and professional. Dustin was able to bring a lot of showings to the house with his social media marketing strategies.

I interviewed 4 of the best realtors in town, and Dustin was my choice based on his character, experience, and honesty.
Alexander Adnan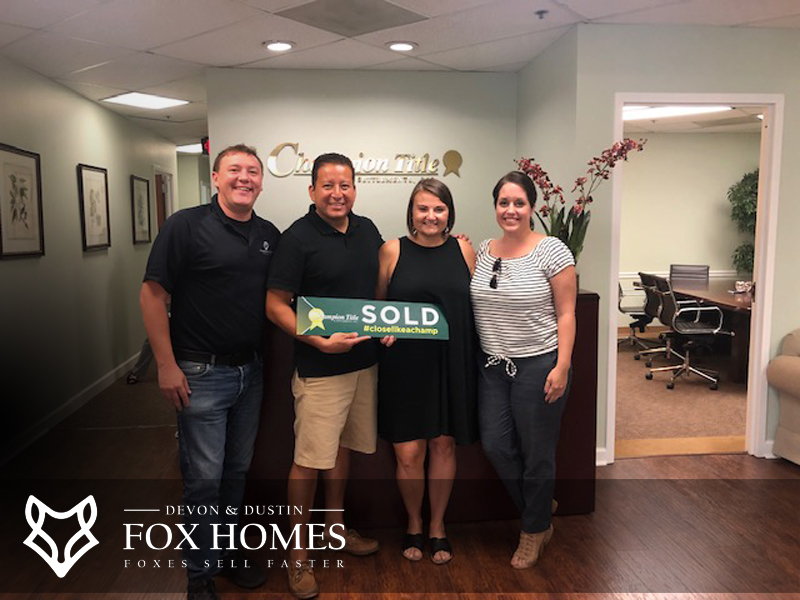 Best of the best! My wife and I are truly grateful Devon and Dustin assisted us in selling our Centreville home.

Thanks to their fantastic marketing plan our home sold within days of being on the market. Their knowledge of the market and customer service is by far the best we have experienced.

Devon and Dustin are an amazing team. I recommend them to anyone looking to sell their house.
Ashley and Giovanni Sanchez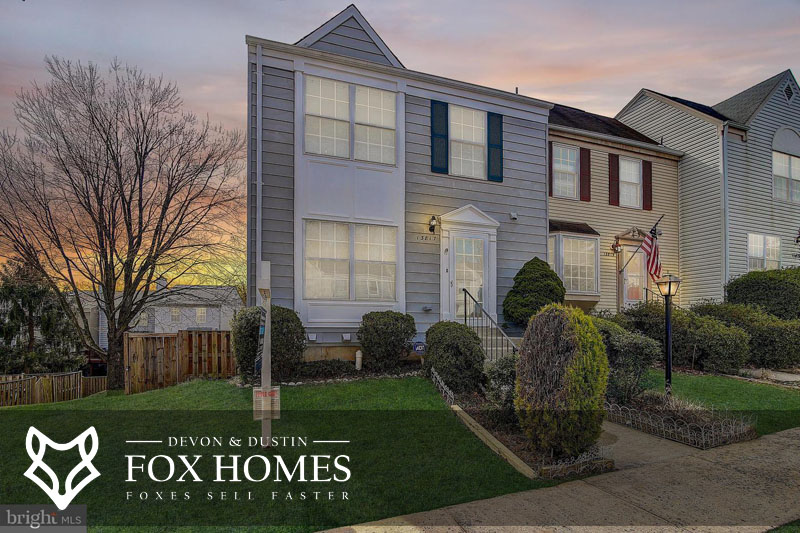 Dustin and his co. are the best. He recently sold my house in Centreville within days on the market even though mine had polypropylene pipes. I called several real estate agents from various big real estate companies, but no one has the same local knowledge as he does. Oh, I work far away from my home, but he helped me go through the whole process with ease.

Things you will get from Dustin if you hire him.
1) Quickly respond to your phone call or text message even at 10:30 pm.
2) Hiring a professional photographer to take pics of your home (nice photos lead to many showing. Mine got more than 100 showings).
3) Straight forward with his thinking and recommendation (honesty). Some agents don't have this.
Dang Nguyen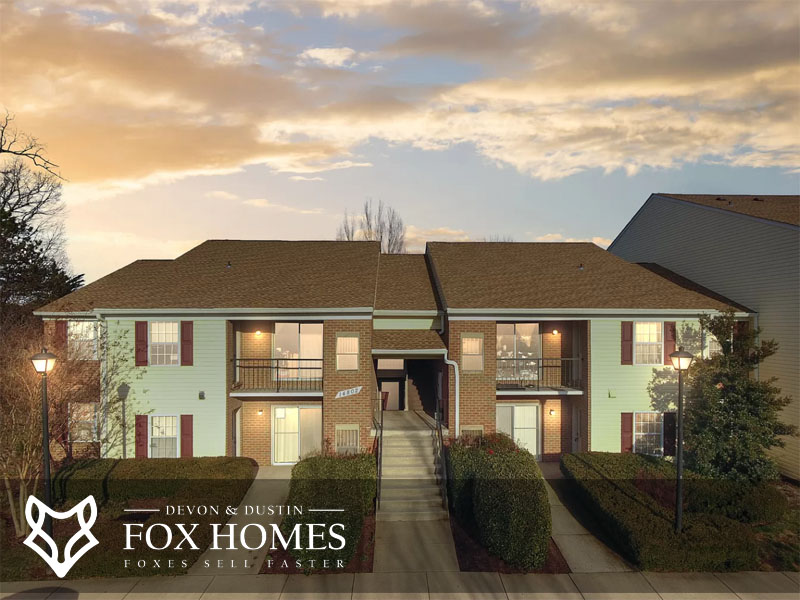 As a first-time seller, trying to sell my condo while residing out of state, I was worried about finding the right real estate agent. Dustin was great to work with.


I interviewed three different real estate agents before I settled down with Dustin. I had a property manager who is also a real estate agent, but I picked Dustin for the following reasons:
1)
Very prompt in replying,
2)
Hands-on in various aspects of the process such as house prepping, photo-taking, formulation of advertisement and marketing strategy such as social media ads, etc. 3) D
ustin clearly explained his strategy for marketing and what to expect including the "Coming soon..." approach.

4) I requested an estimate of costs involved in the sale and he provided a detailed report. (It turned out to be a pretty good estimate, but I didn't know about it at that time of course).
5)
Because of where Dustin was in relation to my property, he also offered to lower the commissions.


Finally, he even gave me some advice on renting the property if I chose to do so instead of selling. His advice would have saved me money if I had chosen to continue to rent out. I thought this was above and beyond advice and I appreciated it.


Once I signed up with Dustin, things progressed without problems and I did get a good offer even before going to market, while still being in the "Coming soon..." stage. It is a testament to his process.


After the offer, during the home inspection process, some repairs were identified. Dustin outlined choices to handle it. When it ended up requiring fixes, Dustin obtained multiple estimates for the repairs. I was concerned if the estimates and actuals were going to be much different since the estimates were given without in-person inspection.

Dustin even offered and ended up splitting the increase in cost over the estimate to speed up the process without having to wait for in-person inspections. One point I want to make here is that the handyman that Dustin suggested was also great to work with. When he found out that the actual work was more than he estimated, he still stood by his estimate and honored it. It shows that Dustin selects a good team of people to work with.


Finally, the settlement process was a breeze. All the documents from the initial contract to the settlement were all done electronically which I am comfortable with.


At the end of the day, real estate buying, and selling is an involved process that can be daunting especially for first time buyers and sellers and more so if you are trying to do so without being in the same area. The process does require that one does his or her homework. And when you are ready to work with a real estate agent, I would recommend Dustin 100% without hesitation.
Joseph Adamski- Smith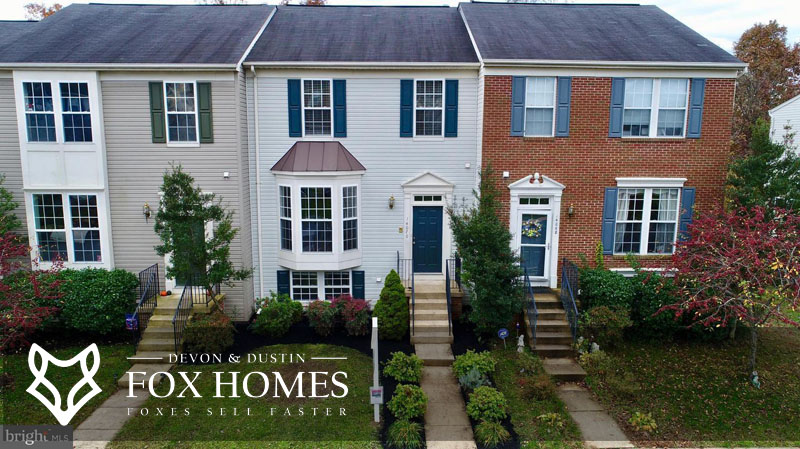 I am a resident of Colorado and was in search of my perfect agent to sell my investment property in Virginia. I was in search of the perfect agent, someone who knew the DC metro real estate market inside out and could price and sell my home at top dollar, was an excellent communicator who truly enjoys working with people, had integrity, and one I could trust to look to look for my best interest.

I found Dustin and Devon on Zillow based on the reviews. From the day I called them to when they closed on my house, they were very impressive. They went beyond their responsibilities and took great care of the home since I was so far away. I received weekly updates and the communication was exceptional.

Whoever said selling a home is easy, it isn't always the case and Dustin and his wife worked very hard to get this property sold. They are the best agents I've ever worked with.
Anne Chung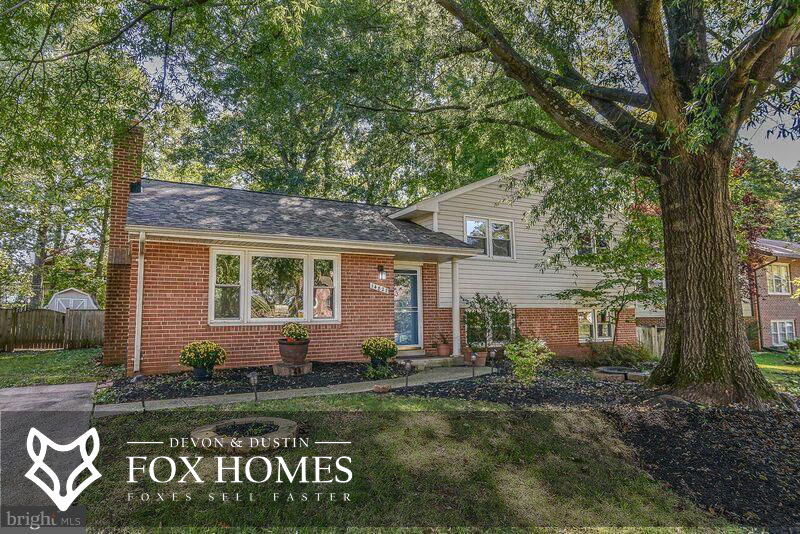 Dustin Fox is a highly professional and effective Real Estate Agent. I would not hesitate to use him again and to recommend him to others. During each phase of the home buying, Dustin was there to assist with important decisions and follow-up actions.

I was particularly impressed by the level of commitment to make things go right for me, and I am very happy with the property I purchased. I learned a lot by listening to Dustin, and I feel like the decisions I made were well informed.
Robert Mascatello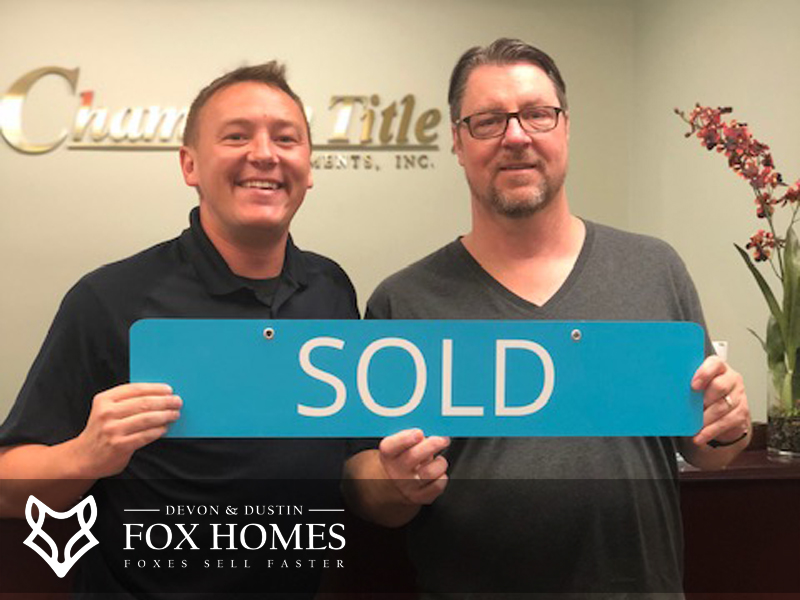 I contacted Devon and Dustin because I saw that they had successfully sold multiple units in my neighborhood. We have not always had great luck with realtors, so my wife and I wanted a realtor that was not just knowledgeable about real estate.

We wanted someone who was experienced in selling our kind of home. Besides being friendly and professional, they provided great advice to prepare our home for showings, and they hired the best-supporting staff for staging and photos.

I believe this advice and support are what enabled us to sell our home after only 3 days on the market and at the price we wanted. Even with a few last-minute challenges with the home and with the buyers, they did a great job of closing the deal. My wife and I both highly recommend Devon and Dustin to help you sell your home.
David Overos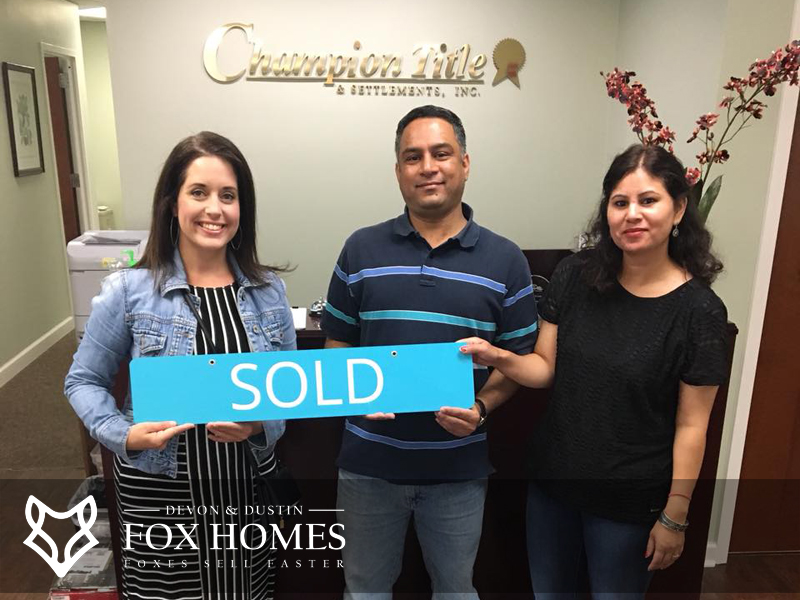 Devon and Dustin really worked hard to sell our house and buy us a new house. We were kept in the loop throughout the process. Devon and Dustin really looked out for our best interests and found a dream house for us.

They were extremely patient and professional when we had hundreds of questions about the process. They both have an excellent understanding of the market, provide superior customer service, and it is such a pleasure to work with both.

We would greatly recommend them to any new buyer or seller. Thanks for a great job!!
Anita Shiv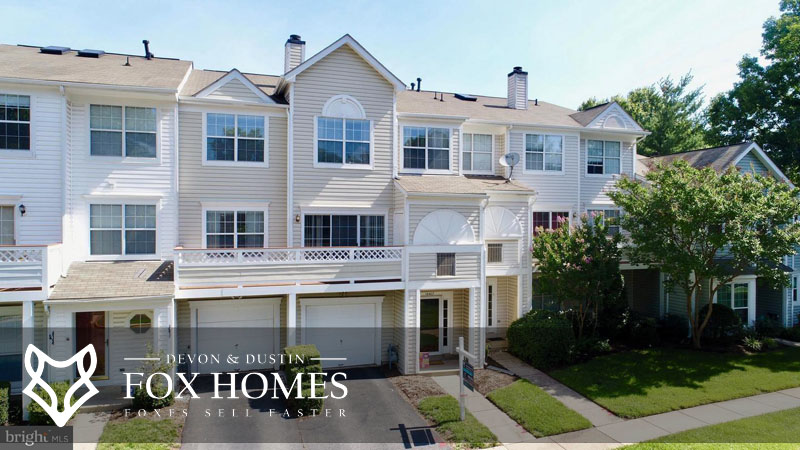 I reached out to Devon and Dustin after seeing that they successfully sold a house around the corner from me in one week's time. With their help, I accepted a full ask offer on my house after just one showing!

That allowed me to focus on getting everything ready for my out of state move without worrying about when the house was going to sell. They kept me informed about the process on a regular basis and were so easy to work with. If you are looking to sell your house, ask them about their coming soon strategy. It works.
Savita Taylor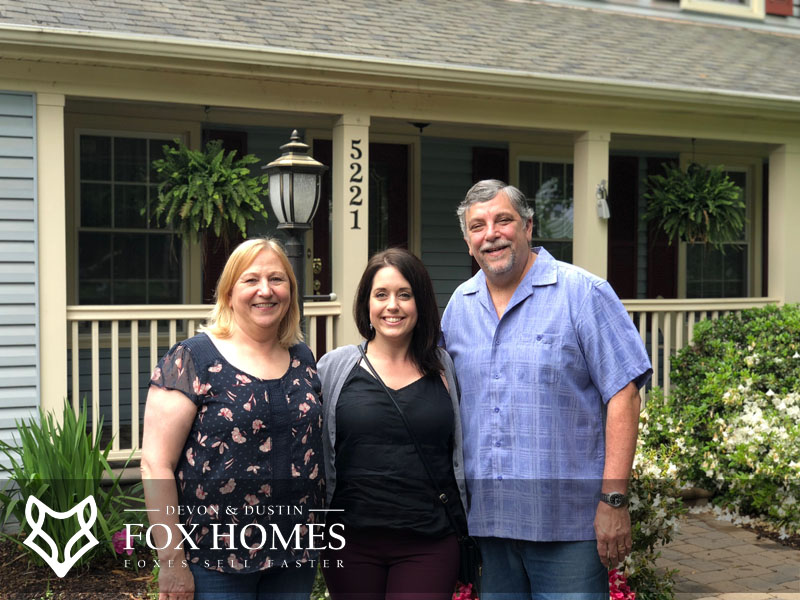 We would like to thank Devon and Dustin Fox for the marvelous job they did at presenting and selling our home. They visited our home for our introductory meeting and brought a gourmet pie for us. Dustin then walked us through his innovative approach to selling our home, which included putting it out there as "coming soon", to get the market interested. An innovative approach and desert. You can't beat that.


Their services even included a stager/designer walkthrough with advice on how to best set up to present the home.
Dustin's plan worked wonderfully, and we were able to sell the house during the "coming soon" period, for more than our asking price.

Devon and Dustin kept us well informed on possible buyer comments, concerns, and options. They helped us understand what was being offered and looked out for our best interest the entire time.


Devon and Dustin are great agents, and better yet, great people. Fun to work with and VERY good at what they do. Do yourself a favor and reach out to them when you wish to buy or sell a home. You will be very happy you did.
Lynne and Michael Hemsteger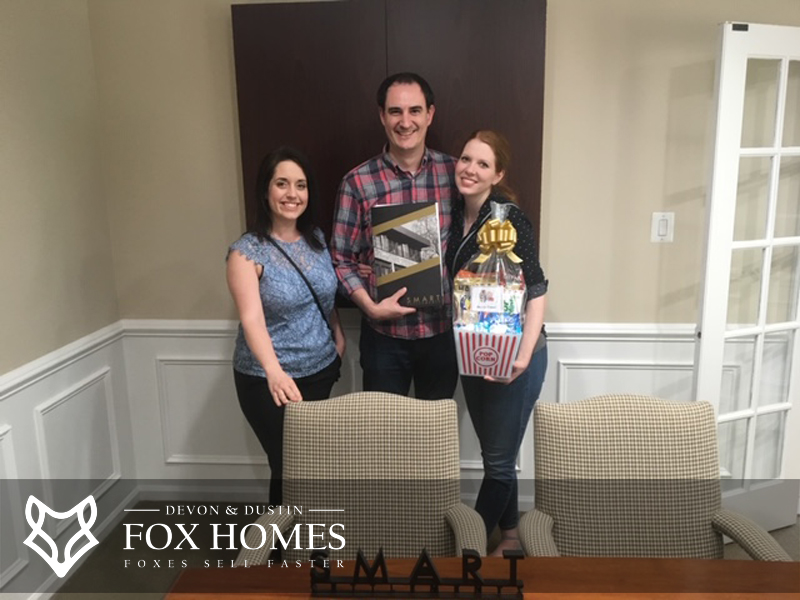 We found Devon and Dustin by chance and are so glad we did! They were amazing to work with. Their expertise in Centreville made it easier to find the right area for us, but it also got us excited to live here!

As first-time home buyers, my husband and I were nervous and really had no idea what to do, but Devon and Dustin made the process smooth and as stressless as possible. They were quick to respond to any questions we had and kept us updated throughout the entire process.

What really sold us on Devon and Dustin was how caring and thoughtful they were even after closing. They took the time to help us through the transition of moving and were so helpful. We are very grateful to them for making this move such a great experience! We'll be using them again if we decide to move to another home! Highly recommend!
Doug and Tona Tanner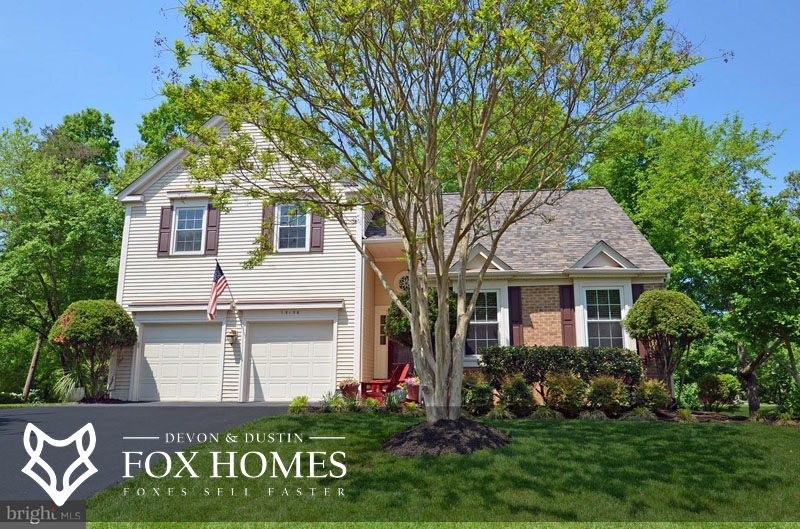 No one's better than Devon and Dustin! We bought our dream home in Centreville (Fairfax County) with Devon and Dustin's help.

Their knowledge of the area really helped pinpoint our house. Their relationships with other realtors and loaning agencies helped us negotiate reasonable terms in a stress-free manner.

Devon's weekly update on the buying process and Dustin's responsiveness to text/ calls also helped to easily manage the complexities of the housing market.
Seth Hunter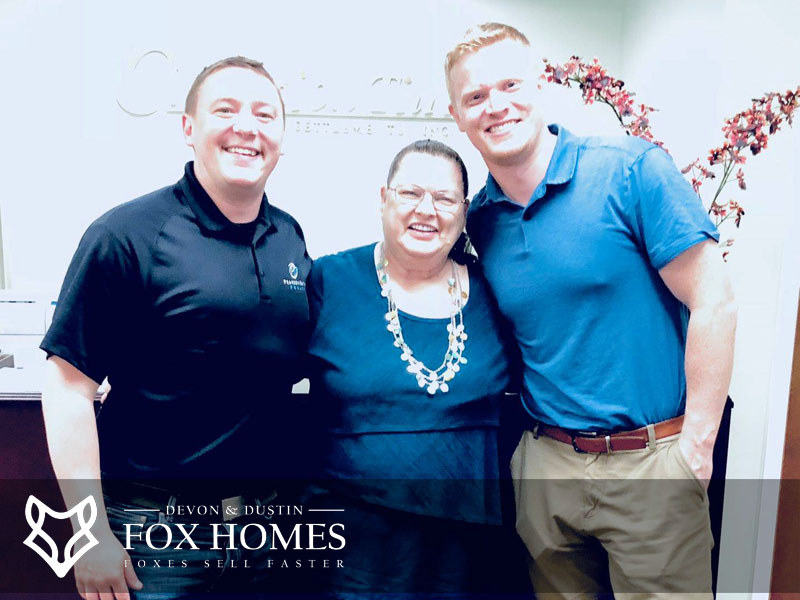 I had been searching for a condo for several months when I met with Dustin at a property, I was interested in. He was very knowledgeable about the market and limited availability of properties that would meet my requirements and price range. He was able to guide me through the entire process from getting a pre-approval, viewing properties, making offers, negotiating with the listing agent, purchase, inspection, and finally the closing. He and Devon kept me up to date with to-do lists and regular communication. I couldn't be happier with my new condo and am very grateful to Dustin and Devon for their knowledge, expertise, and guidance throughout the process.
Sue Tietz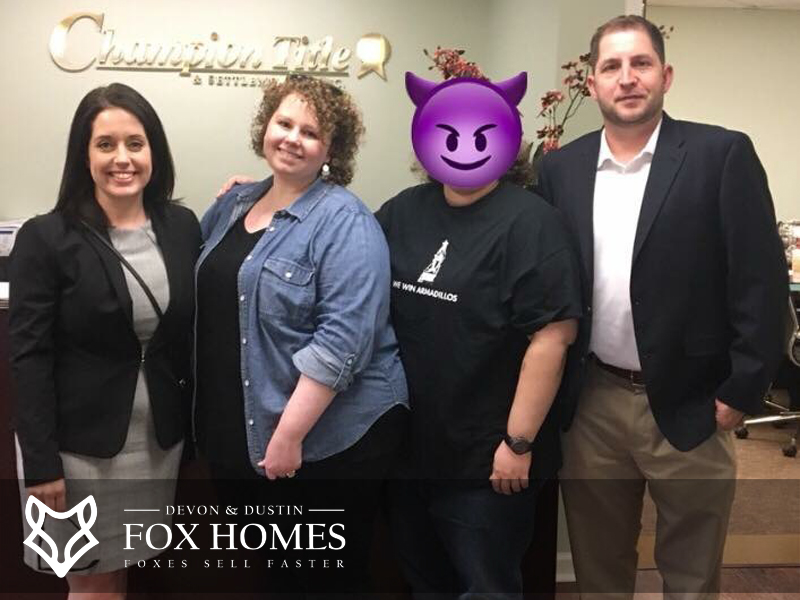 Working with Devon and Dustin was so much fun and relieved much of the stress we had when we saw the reality of the market in NOVA (houses selling in 1-2 days, over the list, with waived contingencies).


Dustin and Devon leveraged their professional expertise and relationships to help us get accepted on our SECOND offer (rare in today's market) and to do so in just under three weeks. We would strongly recommend them to anyone looking for a professional, efficient, and informed experience with buying or selling a home.


Highlights of working with Devon and Dustin included:
Married team --They were constantly communicating and if one was busy, the other was available. This was essential in such a "hot" market where homes were posted and sold within the same day. We also knew that we would always be working with one of them directly.


Individualized relationship/recommendations. Because we worked directly with Devon and Dustin, they developed a thorough understanding of our must-haves, wish list, and deal-breakers. Devon and Dustin used this to send personal messages with properties they thought would work for us. While we also had an alert set up through their brokerage, this was reflective of their individualized approach and thoughtfulness throughout our home buying process.


Relationships with agents throughout NOVA. They were able to call/text and receive fast responses from other agents to learn each Seller's terms and aligned the offer with these. They were also able to get us into "coming soon" properties before they hit the market, giving us a distinct advantage.


Experience with other buyers and as Listing Agents. This experience gave us an edge--Dustin and Devon proposed strategies (aside from money) to help strengthen our offer and close the deal. They also made suggestions on things we should not waive (Inspection and Financing, which I learned many are waiving, eek!).


Large professional network. As First Time Home Buyers, we didn't know exactly what to look for in an inspector. Devon and Dustin provided options for each item that we could "shop for" which was helpful and allowed me to stay in control of the process. They also provided referrals to lenders that I used to "check" my rates against. Each referral they provided was to an experienced, knowledgeable professional with a high level of customer service.


Experts in the Centreville area. We were open when it came to location, but with the amenities and newer, upgraded homes (in comparison with other Nova areas) we decided on Centreville. Devon and Dustin knew the ins-and-outs of this area.


Sense of humor. When my fiancé was unable to attend tours, Devon starred in an "MTV Cribs" style video for a house I loved. While Devon's acting was awful, this was funny, and I appreciated that she indulged my ridiculousness.
Blair Gershenson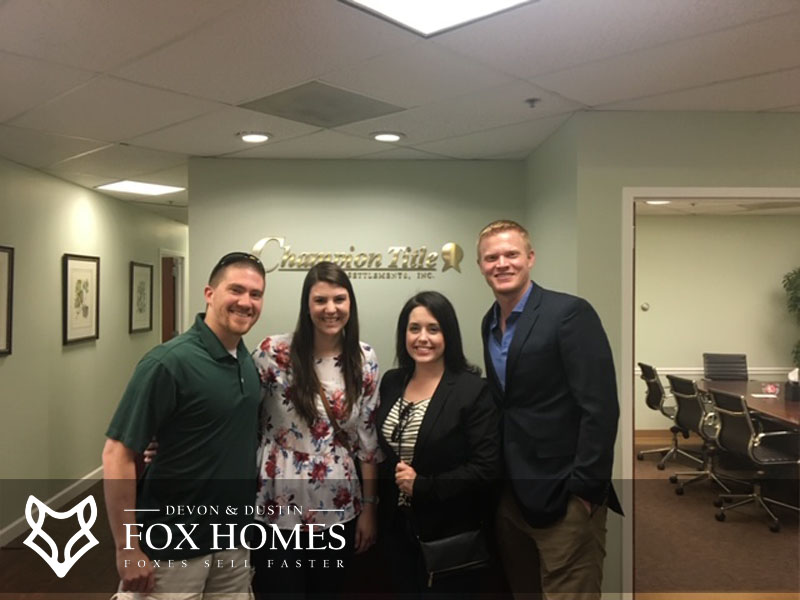 One night I just happened to click on an ad within Facebook for homes in the Northern Virginia area and the next day I received a follow-up email from Devon. She was so warm and welcoming. She asked for timelines, what areas of NOVA I was looking at, and if there was anything she could do. At that time, I was only curious.

My husband and I had talked about buying but we weren't sure we were ready to get our feet wet. I respectfully told her that and her response spoke volumes. She simply said that there is no rush, it's a big step and that she was there for us when we were ready. Simple, right? It was exactly the response I needed.


After a couple of weeks of looking at places online and being hounded by realtors that would NOT give up. I finally told my husband that I was contacting Devon because she was the only one that respected the words I wrote in that email. This was our first home purchase and we were nervous.

Devon made the process easier than easy. She truly has a passion for this kind of work, and it shows. She is extremely down to earth. Devon made sure that we knew all the processes and procedures before we jumped in. Devon and I had a timing conflict on a listing scheduled for the next day so her husband, Dustin, was available to show us a listing.

They never skipped a beat. We all know realtors have multiple clients. We felt like a priority with Devon. I thought the saying "when you know, you know" was just for spouses and wedding dresses. It's for realtors too! I highly recommend her!
Kyra and Todd Owens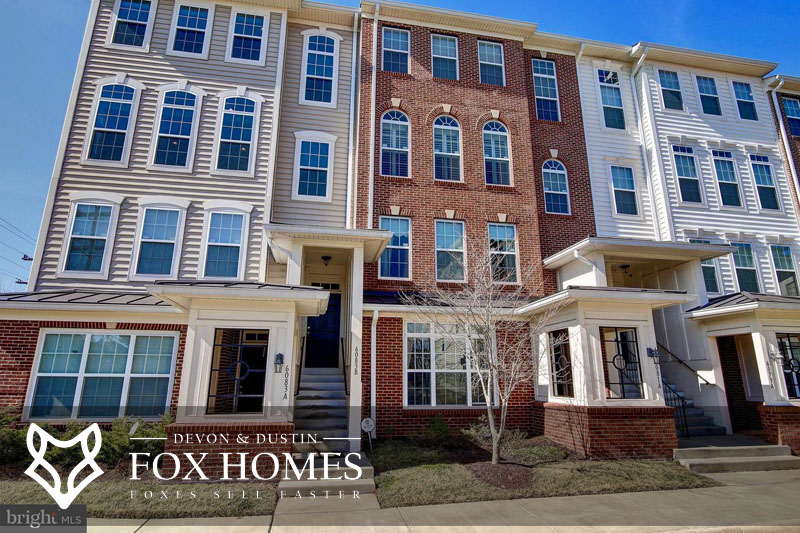 Dustin and Devon sold my home after the first open house and for more than I thought I would receive. I have bought and sold many homes before and they made this process the easiest that I have experienced.

They provided me constant updates, sent me answers to my many questions, and even went to the house to fix items that were identified by the purchaser when the maintenance personnel I hired couldn't do it.

All in all, they provided me outstanding service. I would recommend them to all. Thanks for everything you did Devon and Dustin!!
Arie Boogaard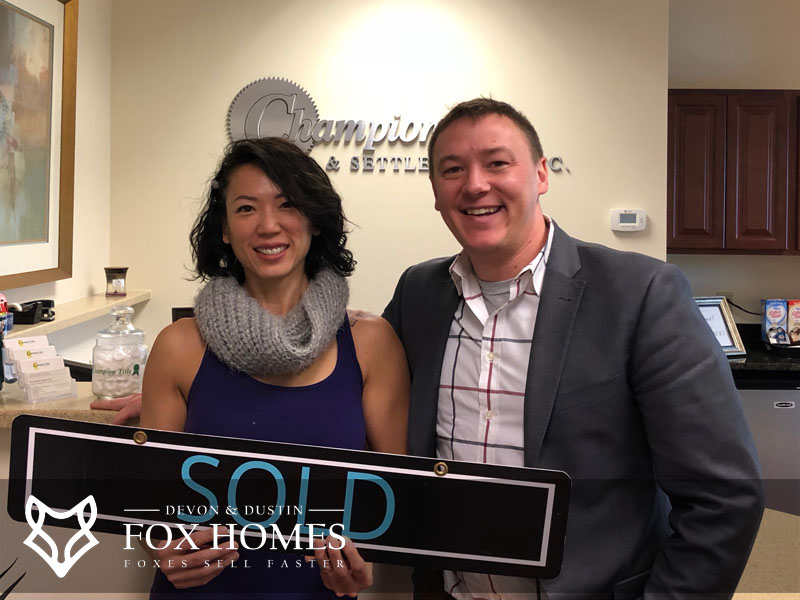 You'll want these nice guys who know how to hustle. They had my best interests at heart and weren't afraid to take risks and fight for you. Professional material and photography.

They were also honest in what I needed to do to make this place sell. It took some extra effort on my part to make my place "show ready" at all times. Hard work but it clearly paid off.

Virginia Lung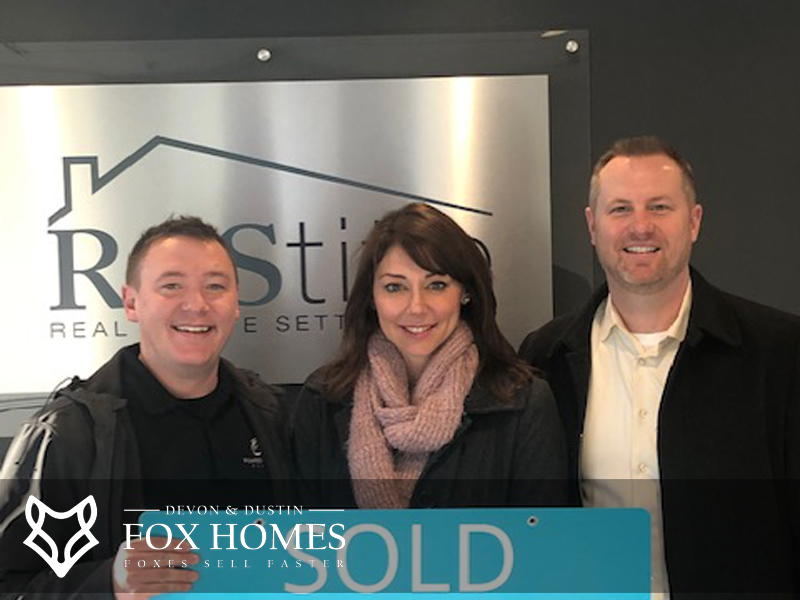 Dustin Fox is my agent of choice, hands down!
In the process of listing my mother's home, I went online to research and seek referrals for 3 real estate agents. Within seconds, Dustin was the first to respond to my inquiry, and I set up an appointment to meet (and interview) him the next day.

After speaking with Dustin, we were completely confident that he would not only be proactive, understanding of the market, and use sound sales tactics, but he would also be sensitive to our personal situation. Within a matter of days, Dustin had professional photos and video created, leveraged the full strength of social media to test the marketability and sales price, drive interest in the property, and prepare for the first open house.

Through his "coming soon" tactics, Dustin had two qualified buyers, one of whom made an offer - at full price - even before the house officially hit the market.
Dustin is a fantastic communicator and kept us apprised throughout the process.

He's transparent, compassionate, committed. 2017 has been a challenging year for our family - but I can honestly say this was one aspect that was completely stress-free, and I can't thank him enough.
He won our hearts and our future business - when the time comes to sell our home, we will put it in the hands of Dustin Fox.

Rebecca Holderness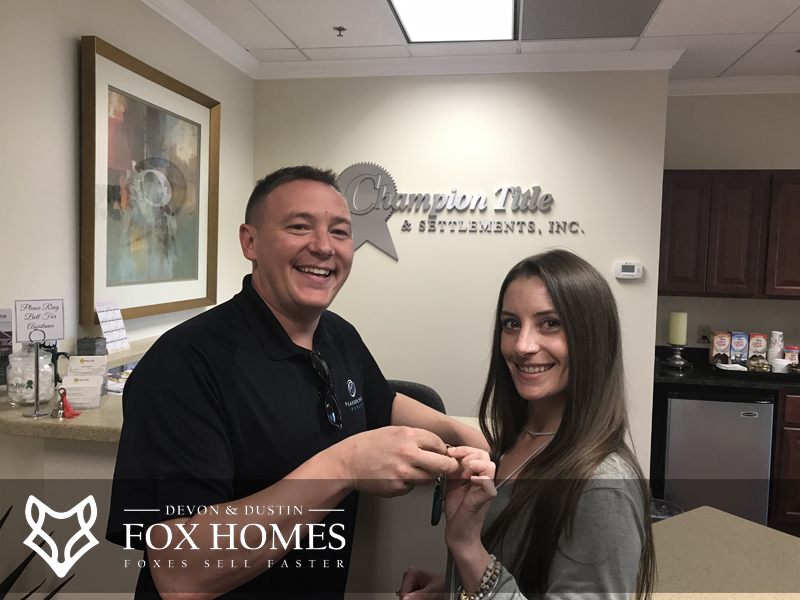 Dustin and Devon were simply amazing at helping me find my perfect first home! Being a first-time home buyer can be a very overwhelming and stressful process, but Dustin was there every step of the way. He started by connecting me with an amazing lender and taking down all my needs and wants in my new home.

He truly listened to me as a client and made sure to help guide me through every single part of the process. He was always there to answer any questions I had, show me as many houses as I wanted, and made sure to reach out immediately with any new information he may have received starting from the initial offer to the day of settlement.

When I found my perfect home, the punch list of items to be fixed was a tad lengthy and one was major as far as cost, but Dustin was able to get everything requested approved and fixed!! My first home is everything I could have asked for and I would suggest for anyone looking to start the home buying adventure to reach out to Dustin and Devon. They will be there to guide you from start to finish.

I can honestly say that having such a thorough and supportive Realtor made my experience being a first-time homebuyer much less stressful and, in the future, when I think about moving, I know exactly who I will call!!

Amber Holman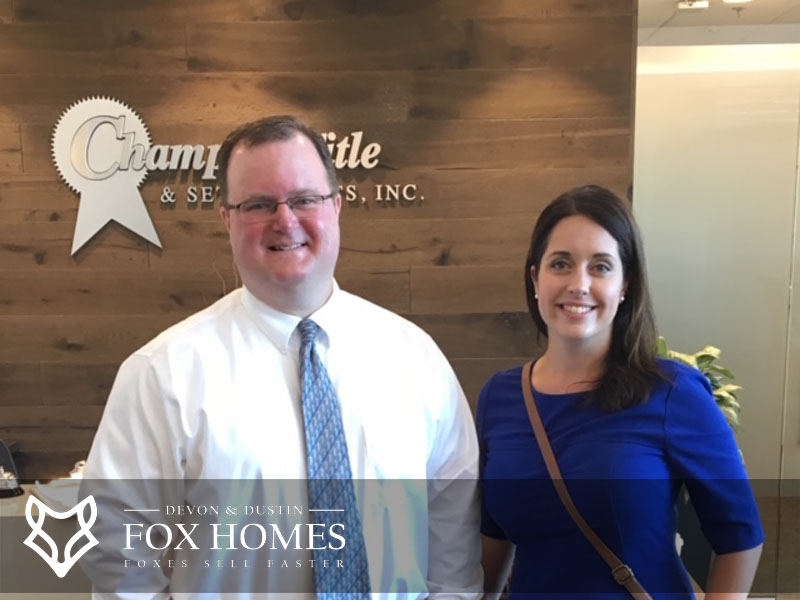 Devon was a true professional and extremely responsive and effective in helping me with the purchase of my home. She provided excellent insight and guidance that truly helped me in the process and could not be happier with the result.

Devon is very knowledgeable about the local market, the real estate process, and is a great person to work with. I would highly recommend her to anyone that is looking to buy or sell their home.
Ken Logerwell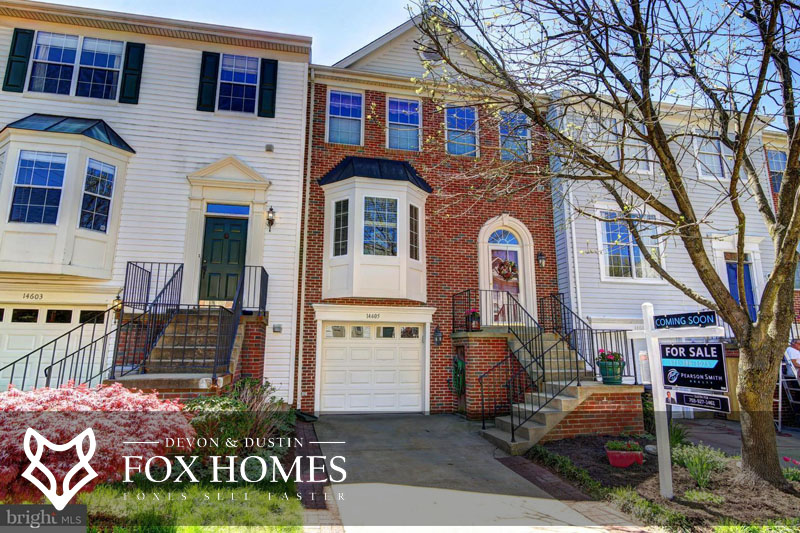 Dustin is very knowledgeable not only in the local market but in sales techniques. He is aggressive in a pleasant way.

I would recommend him.
Sheryl Irwin