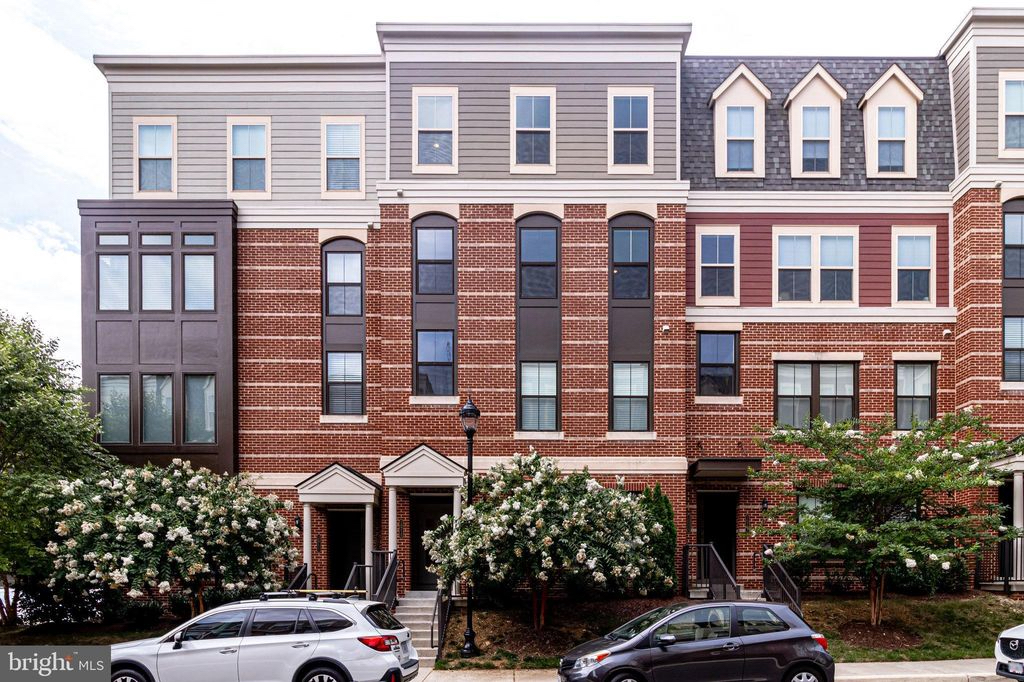 Proudly presented by Leah Molina
Do you want to live in a newly constructed home without the wait? Then look no further than at this show-ready model like home. Upgrades in every room, this one is a must-see.

Close to everything that Fairfax has to offer, and with the added bonus of a short commute, the "location, location, location" of this 3-bedroom, 2.5-bathroom contemporary home is remarkable enough. Seconds after crossing the threshold, you might start measuring for curtains. Hardwoods provide warm flooring throughout, reflecting an abundance of natural light. In the neutral coloring of the open floor layout, your inner stylist will find inspiration of a blank canvas. Minimalist flat ceilings are easy to maintain. The centerpiece of the living room and dining is a double-sided gas fireplace that will attract with its peaceful warmth, gathering, and conversation.

The chef-inspired kitchen, which is roomy enough to accommodate spectator guests, features granite counters in an attractive island configuration. In light that is both stylish and natural, the room is a stage ready for a long run of great performances. Off of the kitchen, you may find yourself on the back deck with a cup of tea to unwind after a long day.

As a sanctuary to relax at night and recharge for tomorrow, the newly updated primary bedroom is where to be. In addition to the convenience of the private bathroom (double sinks), you will find plenty of closet space and nice touches. A sitting area is a bonus of versatility. The other two unique, quiet bedrooms, each with plentiful closet space, are located above the ground floor for enhanced privacy.

A driveway connects to an attached one-car garage that doubles as a workshop. This flexible space is a nice spot for a variety of flex uses, with sessions perhaps followed by a nice stroll through the neighborhood.

Nestled on a tranquil, low-traffic street lined with sidewalks, the home is walkable to the convenience of Old Town Fairfax with a variety of shopping and dining. Walk with a thermos of coffee to the natural enticements of Pat Rodeo Park. Stone's throw radius includes George Mason University. This appealing home is ideally located for enjoyment during the recent construction of the Mount Vineyard development.

You'll want to see the inside of this home! Call your agent today to request a private tour.