Devon and Dustin Fox - Fox Homes Team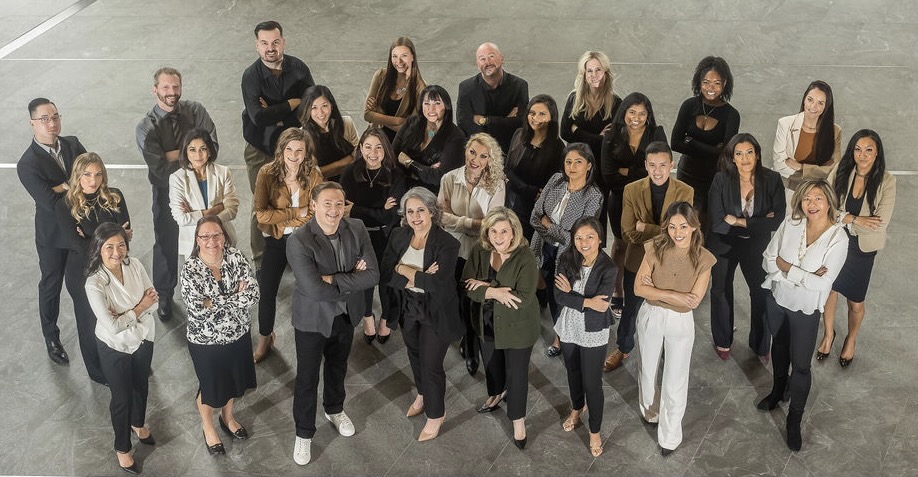 Awards and Accolades
Dustin is a fifth-generation DC metro area resident with over 20 years of sales experience. He grew up in Oakton VA and has lived in Northern Virginia since 1978. Devon is from Southern California and moved to Centreville in 1993. We met a few years later and are high school sweethearts. We have three amazing daughters and LOVE living in Northern Virginia!
What's The Secret of Our Success?
We're not afraid to hire agents that are smarter than us. We now manage a team of 38 of the most impressive service first agents that serve all areas of the DMV and WV! Our team speaks over 16 languages including - Bengali, Cantonese, Chinese, French, Hindi, Khmer, Malayalam, Marathi, Punjabi, Russian, Serbo-Croatian, Spanish, Tamil, Telugu, Urdu, Vietnamese, and Korean. Check out our "Meet the Team" section and easily find an experienced agent that speaks your preferred language.
If you are the Facebook type, learn a little bit more about us here. On our website, you can quickly search all available homes in the MLS. We promise to reply personally and promptly. You also don't need to worry about getting a different agent helping you each time you click. Our website is accurate and updated every hour so you will only see active and available listings.
We live locally in Centreville, but we have offices in Fairfax, Ashburn, Woodbridge, and West Virginia. We are licensed in Virginia, DC, Maryland, and WV!
Core Values
We Are Maniacally Obsessed With Your Experience
The Best Source Of Our Business Is The Work That's Currently On Our Desk
Quality Governs Everything We Do For You - First Class Everything
On average, we deliver over 100,000 views of our client's home just during the "coming soon" period alone. This is more than 20x our competition. This results in more showings, more offers, and will net you significantly more money. This is how we have the DMV's highest average - 5% above list price - sold price ratio.Most of the times our clients make more than they're paying us. Now that's value! Contact us today for a free strategy session or your no-obligation home valuation. Our advice is always free!