Devon and Dustin Fox - Fox Homes Team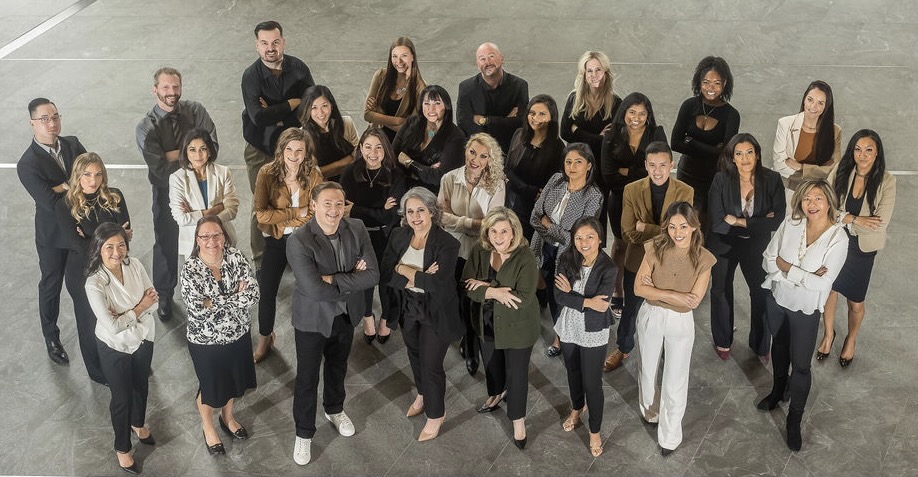 At the core of our story is not property, assets, or transactions; it's people, family, and community.
Our story begins not with a company or a brand, but with two high school sweethearts who had an ambitious dream to create something meaningful and lasting, together. Dustin is a fifth-generation DC Metro area resident with over 20 years of sales experience. He grew up in Oakton VA and is a rare Northern Virginia native. Devon is a more typical DC transplant moving to Centreville VA (from SoCal) in the 90s due to her parent's government contracting careers.
The duo decided to go all-in with passion and purpose leading the way, establishing Fox Homes to provide an unmatched real estate experience that delivers big results with small-town heart. We love nothing more than seeing the joy on first-time homeowners' faces or the ear-to-ear grins of those who just closed on a brilliant deal.
As the top-reviewed team in the DC Metro area with 1,190 5-star Google reviews, we'd like to think we've gotten pretty good at the real estate game. But, the key to our success is that we don't do it alone. The Fox Homes Team has been built one person at a time - each with a unique story, skill set, native language (our team speaks a whopping 16 languages!), and unbridled passion for real estate. As licensed relators in Virginia, DC, Maryland, and West Virginia, we have offices all over the region which allows us to serve our clients across the DMV with expert insight into the local market.
A humble brag never hurt anyone, so we'll just go ahead and say it... we are fan favorites for a reason. We don't take shortcuts, we don't over-promise, and we always put our clients' interests first. Our person-first approach has seen us make both Northern Virginia Magazine's and Washingtonian's Best Real Estate Agent lists from 2018 to 2023, and gain Best of Zillow status for our track record of exceptional performance, customer experience and operational readiness.
Our secret sauce to having the DMV's highest average sold price ratio has been featured in the Washington Post and sees our clients' homes getting a minimum of 100,000 views (online, of course, don't panic!) during the "Coming Soon" period alone. But our success isn't built on accolades or awards; it's built on the relationships we've formed and the people we've helped succeed along the way.
If you're looking to make the most out of your most valuable asset so you can move on to your next adventure, we have three magic words that'll make the process seamless, effortless, and dare we say it... fun: Foxes. Sell. Faster. The proof is in the pudding, as they say, so tour our Google reviews and see what our clients think.
We never charge for advice, so you can connect with us for a free strategy session or claim your no-obligation home valuation to start the conversation.
From the Fox Homes Team family to yours, we look forward to walking with you on your real estate journey!
See Examples of Our Work - Quality Governs Everything We Do - First Class Everything!